Summer Camp is a transformative experience that your children will remember for the rest of their lives. Every camper will discover, grow and learn within the supportive and safe environment that The J Summer Camp provides.
We offer two types of summer camp experiences: 1) Traditional Summer Camps that include daily swimming, games, arts & crafts and more. 2) Specialty Camps that range from Cooking to Legos, Sports to Theatre, and Video Game Making to Dance .
There is something for every camper, at every age!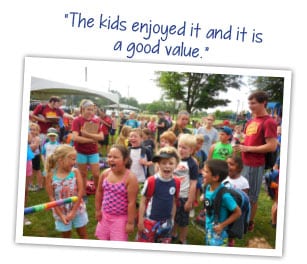 Discover all our great camps:
ELC  Summer Camp – Ages 2- 5 years old
Keff Unit – Grades K-3rd
Trek 46 – Grades 4th-6th
Young Leaders – Grades 7th-9th
Specialty Camps – Grades K-10th
Yachad – Program for Children with Special Needs
 FUNDED IN PART BY
The J is open and accessible to everyone regardless of age, race, religion, national origin or special need.