Whether you are brand new to performing, what to land that audition or need to jump start your career, private coaching is an excellent way to go!
We are dedicated to provided quality and engaging programming for students of all ages and we are excited to offer personalized, private coaching for both acting and voice. Our instructors are proficient in their area and enthusiastic to grow learners from wherever they are! Please contact our instructors directly with questions and to schedule your private lessons today!  
Private acting coaching is the perfect way to learn new skills and hone your craft! One hour sessions, focusing on you and your unique, untapped talents give you an opportunity to grow exponentially. Study with Brian. He'll start where you are and help you to become the artist you were born to be.
Meet Your Instructor: Brian Powell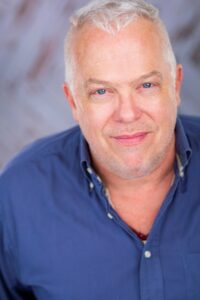 Brian Powell has a BFA from Carnegie Mellon University and over thirty years of experience as an actor, teacher, director, producer and writer in the theatre, film and television industry. He has worked with John Cusack, Tim Robbins, Jack Black, Minnie Driver, Joan Cusack, Adam McKay, Stephen Frears, Steve Pink, Bob Balaban, George Armitage, Paul Adelstein, Joyce Piven, Shannon Lee, Peter Sellars, and many more.
Brian starts where the student is and works through character development and emotional connection to the work. Scene study and improv provide the foundation, working from a number of proven methods as well as finding what works for each student individually. Brian brings out what is unique and powerful in your personality and talent, teaching you to approach the work with joy and passion.
What is it: Private voice lessons are an opportunity to work one-on-one with a vocal education specialist to assess and perfect student's musical skills. No two vocalists are alike, and therefore each lesson is tailored to meet the specific needs of the student. We will focus on a range of topics including, however not limited to, building essential fundamentals (breath, tone, range, etc.), repertoire selection, audition preparation, performance and style coaching, and overcoming vocal anxieties. Lessons are held weekly to ensure retention of concepts and to track vocal growth.
 Example of lesson structure:
              – Physical warm up
              – Vocal Exercises
              – Repertoire work 
              – Clear guidelines for the following lesson 
 Who is it for: Students grades 6-12
When: Lessons will be offered weekly Monday-Wednesday, 4:00-6:30 PM
Where: Trager Family JCC
How much: $35 per half hour
Meet Your Instructor: Alex Roby
Alex Roby earned his Bachelor and Master of Music in commercial music performance from Belmont University. While working as a vocal coach in Nashville, he was able to study with some of the leading voice scientists and contemporary vocal instructors from around the world. He also had the opportunity to share the stage with musicians such as Hans Zimmer, CeCe Winans, Ricky Skaggs, and Michael W. Smith. Since coming home to Louisville, he has been a part of the local theatre community as a performer, music director and vocal coach. He has work with multiple theatre companies, including here at CenterStage. 
Alex teaches from the perspective that every voice is unique and should be treated as such. He believes in refining and fostering what makes each student's voice special as opposed to using one-size-fits-all solutions. He focuses on creating a positive and encouraging environment where students feel safe to explore self-expression in a unique way.