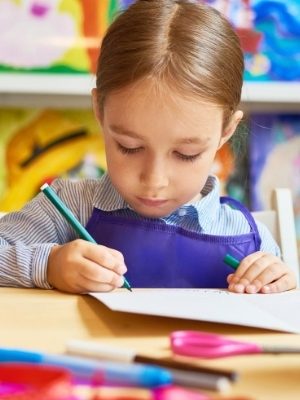 The JCC is excited to offer our Club J after-school program! Set in our fun Camp J enriching environment, kids will have time to do homework, have a snack, and play with friends.
Transportation available.*
Daily Schedule:
3:15-4:15 p.m. Private schools arrive, free play, crafts, and homework help
4:15-4:30 p.m. JCPS Arrival, snack 
4:30-4:45 p.m. Gym games
4:45-5:45 p.m. Enrichment Activity (Snapology, STEM, Cooking/Nutrition activity, Art, NZone Sports)*
5:45-6:00 p.m. Homework help, group games, free choice
COVID Safety: We will follow relevant CDC and Kentucky guidelines. 
Club J After School Program Pricing

Quarter 1: August 11-October 15
(closed for major Jewish holidays)
Total=38 days of after school care
$760 JCC member $950 public
Quarter 2: October 18-December 17
Total=41 days of after school care
$820 JCC member, $1,025 public
2:45 Dismissal 
$25/day for J Members
$30/day for public
3:45 Dismissal 
$20/day for J members 
$25/day for public
*JCC Vans are now available to transport children from school to the JCC, we are currently able to pick up at Field, Chenoweth, Hawthorne, Great House, and Holy Trinity. Contact Katelyn Graves for more information, 502-238-2774. Bus transportation is available through JCPS, parents will arrange with the school.