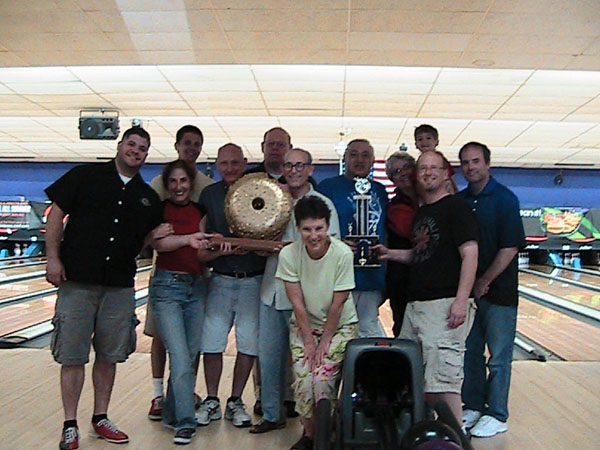 Keneseth Israel brought the Golden Bagel back to its Taylorsville Road birthplace during the May 6 Bowl-A-Pa-Louza. The KingPinners were led by Charlie Podgursky's two-game 408 series, which earned him the Sara Lee Goldstein High Roller Award.
KinderBowl trophies went to Hunter Borowick, Jacob Kaufman and Robyn Grossman.
The quarterly Golden Bagel Bowl-A-Pa-Louza was established three years ago by the K.I. Men's Club as an opportunity to bring together the five Louisville Metro congregations for friendly competition and a chance for individuals to better get to know each other.
The "Faux Dough Orb" was designed by Temple Shalom's Matt Karr and Keneseth's Dave Miller and Shaun Ross.