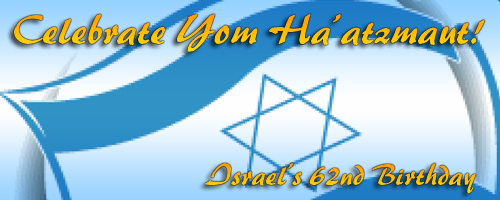 The community is invited to celebrate Yom Ha'atzmaut, Israel Independence Day, on Sunday, April 18, at The Temple with a wide variety of activities starting at 4:30 p.m.
Israeli artist Moshe Bar Kocva will present a special art show offering for sale works by Israeli artists.
There will be free hors d'oeuvres, a cantata by the Hazamir Choir, a performance by the Shir Chadash chorus, an Israeli wine tasting, cash bar and more. There will also be children's activities.
For more information, visit The Temple's website, www.templeaibs.org, or call 423-1818.
This program is co-sponsored by the Jewish Community of Louisville.