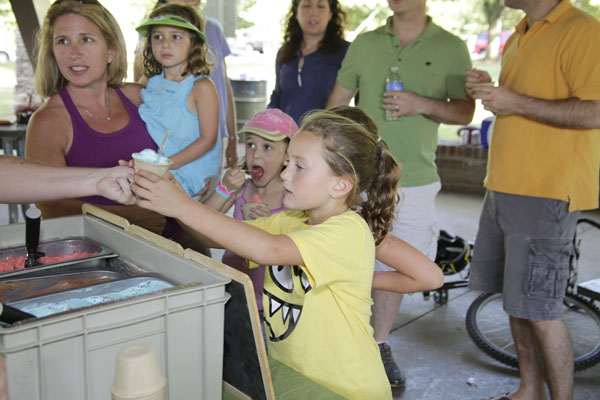 It is a sure sign that summer is drawing to a close when the young adults in the Jewish Community gather at Hogan's Fountain for the annual YAD (Young Adult Division) Picnic, sponsored by the Jewish Community of Louisville.
This year's event, held on Sunday, August 19, drew approximately 70 people. A wide variety of activities kept the children busy, allowing the adults to visit – catching up with what their friends are doing and meeting others for the first time.
This year, children participated in an origami workshop led by Emma Kronenberg, decorated sun visors, played on the playground equipment and splashed in the water fountain.
Everyone enjoyed Gilberto's Gelato and the winner of the raffle received four tickets to the CenterStage.
This successful event was the first in what promises to be and exciting year of activities for YAD.
Tracy Geller and Hilary Pohn co-chaired the picnic.
{gallery}Community/2012/083112/YAD_Picnic{/gallery}