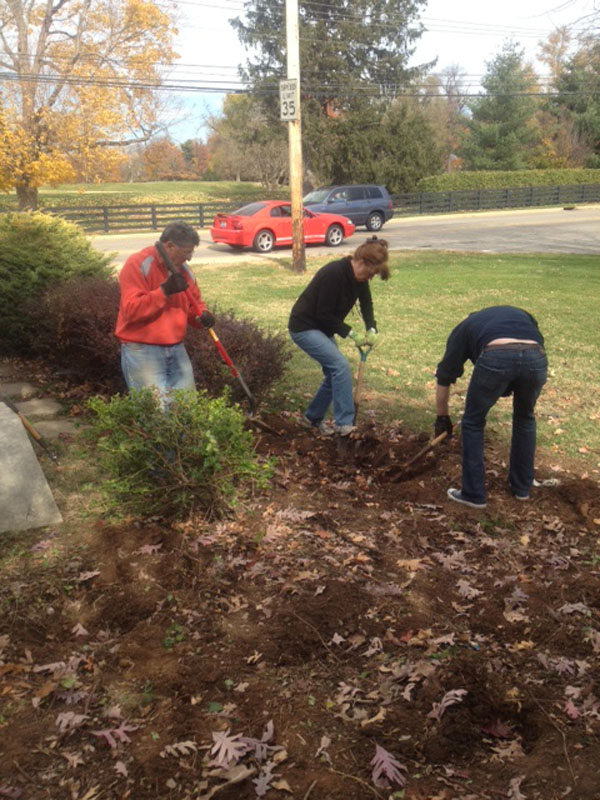 Have you noticed how the grounds at the Jewish Community Center look?
A few weeks ago, Dr. Jerry Temes, an avid gardener and community volunteer, noticed that there were some things that needed to be done on the property, so he volunteered to be part of a committee that will focus on the landscaping and beautification of the JCC's grounds.
The first project was a fall-clean up on November 11. Thanks to volunteers Jerry and Maura Temes, Sue Goodman, Bill and Jackie Rubin and Jan Weber, and staff members Larry Bischof, Larry Mestel, Tara Stone and Brian Tabler, the grounds look much nicer and are ready for winter.
While they were working, many members stopped by to say they appreciated what the volunteers were doing and it adds to their pride in our JCC. Many added that while they couldn't help that day, they'd be happy to help in the spring.
The fall clean-up was just the first step. In the spring, the group will issue a call for volunteers to help with spring planting. If you would like to be involved, please contact Jewish Community of Louisville Senior Vice President and Chief Operating Officer Sara Wagner, 238-2779 or swagner@jewishlouisville.org.