[by Tzivia Levin]
Growing up in a large Jewish community, attending day school and now working in a Jewish field, I have always felt content with my Jewish identity. Judaism played a central role in most aspects of my life, yet the one missing piece in my Jewish experience was visiting Israel.
As a child, we traveled frequently from Australia to the United States, and the possibility of going to Israel never presented itself. In college, I decided to apply to birthright israel, only to become discouraged when I was waitlisted time after time. While Israel was never at the forefront of my thoughts, I often found myself embarrassed when discussion in internship and job interviews turned to the fact that I hadn't been to Israel.
The truth is that there was no good reason I hadn't gone to Israel. In retrospect, I may have felt that other aspects of my Judaism could compensate for not making it a priority to visit Israel.
However, when I received an e-mail this summer saying that I had been given priority application status for the winter trip, I decided to give birthright one more attempt. I was accepted shortly after and confirmed on my flight to Israel.
Birthright israel is a program that offers a free trip for young adults ages 18-26 who have not participated on an organized trip to Israel. The trip is 10 days long and provides participants with a complete tour of Israel. My trip traveled to a kibbutz in the north, the Golan Heights, Safed, Jaffa, the Dead Sea, Tel Aviv, Jerusalem and an event that included a night in a Bedouin tent.
Jewish philanthropists including Sheldon Edelstein, Lynn Shusterman, Charles Bronfman and many Jewish organizations, including the Jewish Federations of North America, underwrite the program. The Jewish Community of Louisville is a member of JFNA, and some of the money we raise through the Annual Campaign goes to the birthright israel program.
On its website and in publications, birthright was often referred to as a gift. Now, after having been a birthright participant, I can think of no better term to describe the experience that I received this winter.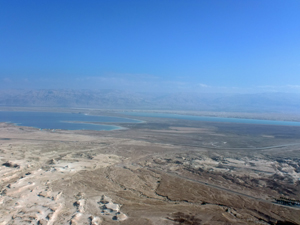 What makes birthright a true gift, besides the obvious financial gift, is that it is something that almost every Jew can accept regardless of their level of observance, the way they identify as a Jew or their political stance on Israel. For me, there were multiple ways that I personally received the gift of a trip to Israel.
One way that I experienced Israel was being part of a culture where the Jewish religion is reflected in everyday life. I was touched how on Friday everyone wished each other "Shabbat Shalom" regardless of their actual observance.
As a Jew who observes certain Jewish rituals such as Shabbat and kashruth, I felt an immediate connection to the religious life in Israel. I was amazed to see an entire country where Jewish law plays a large role in society. Kosher food and Sabbath observant establishments are prevalent in many parts of Israel, and synagogues are located in public venues.
---
It was refreshing to see that Judaism is a very public part of Israel's society, and not having to explain that I keep kosher or don't go shopping on Shabbat. However, while I enjoyed certain aspects of the religious component to Israel, there are situations where religion is the source of much tension in the country.
Since civil matters are in the power of the Orthodox Jewish rabbinical court, conflicts arise for those who do not wish to adhere to the religious standards, or for American Jews who have had ceremonies such as marriage and conversion performed by non-orthodox Rabbis. As much as I enjoyed certain parts of religious life, I realized that religion is also a source of much tension in Israeli society.
Another way in which I felt connected to Israel was the thousands of years of history behind the county. As a day school graduate, I learned about Israel's ancient history as well as to speak modern Hebrew. I do not use my Hebrew regularly, nor does the history I learnt ever impact me on a regular basis.
Occasionally, I would ponder what value my day school education has for me now, since I am not a rabbi or historian. Yet while being in Israel, this question was answered for me. From visiting places such as Masada with a deep rich history, to seeing a king or patriarch's name on the street, to seeing a McDonalds sign in Hebrew, I was able to realize that my Jewish studies were not just history. They are a living part of my identity and as Jew, and being in Israel reinforced the point that Israel is a homeland where I can be proud of my heritage.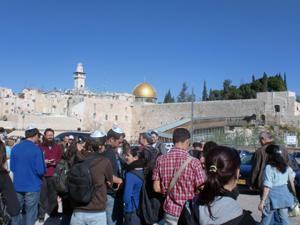 Before I went on birthright, I heard my friends and family tell many stories about Israel. I kept up with the current news and always knew that I had a moral obligation to help support Israel in whatever way I could. Yet as much as I thought I knew about Israel, I could never feel the connection that I do now without physically being there.
Birthright gave me the opportunity to experience Israel in many different ways. I was able to enjoy the culture, explore nature and learn more about the political situation. The lectures I heard from various dignitaries from David Horowitz, editor of the Jerusalem Post, to President Shimon Peres prompted me to think more deeply into how I relate to Israel.
For instance, the term "support" was something I discussed with my fellow participants at length. Does support mean to agree with every political decision Israel makes? Or does it mean having a sense of obligation to help civilian causes in Israel? Without having visited Israel, I don't feel that I could address this issue, as well as others that arose during my time there.
That is why birthright really was a gift; a gift that enabled me to discover a completely new part of my Jewish identity – my newfound relationship with the State of Israel.