The honorees at Jewish Family & Career Services 2015 MOSAIC Awards include an industrial entrepreneur, a pharmaceutical pioneer, a civil rights attorney and activist, a publisher and a business and community builder, all of whom have made their mark in our community.
Dr. George Digenis, Luis David Fuentes, John Rosenberg, Lalit Sarin and Van Tran will be honored at the annual MOSAIC Awards dinner on Thursday, May 21, at The Louisville Downtown Marriott.
"This year we celebrate the 10th anniversary of our event," said Judy Freundlich Tiell, JFCS executive director. "To date, the event has honored 47 international Americans who make our community a richer and more interesting city, creating a mosaic of many colors and perspectives."
The cocktail reception, start at 5 p.m., features a showcase of new micro-businesses that have received training and financial assistance from the JFCS Navigate Enterprise Center.
"Many new businesses only have a small budget for marketing," comments Dan Heffernam, Navigate director. "By introducing our businesses to the people attending the MOSAIC Awards, we hope to generate interest in the products and services they provide and create new clients for them."
Dr. George Digenis
Originally from Greece, Dr. Digenis is the retired chair/director of Medicinal Chemistry & Pharmaceutics at UK. He is internationally known for tracking the efficacy of drugs as they are synthesized by our bodies.
Dr. Digenis holds 14 drug-related patents and continues to be published in more than 250 publications. He formulated many of the gel capsules we ingest today and he is best known in the industry for making drug formulations like the first vaginal gelatin capsule to offer protection against the transmission of AIDS.
After retirement, Dr. Digenis became the chief scientific officer and co-founder of US World Meds, which develops unique pharmaceuticals that address unmet medical needs or overcome limitations of existing products.
Dr. Digenis is active in Louisville's Greek Orthodox community and has an endowed chair at the UK School of Pharmacy.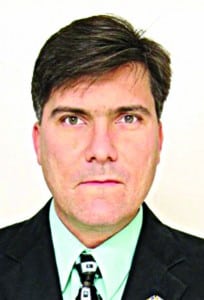 Luis David Fuentes
Fuentes, from Cuba, has been an air quality engineer at the Kentucky Department of Environmental Protection since 2009. He is also the owner and editor of the very successful publication, El Kentubano, for the Latin community of Louisville abd Kentucky.
El Kentubano provides news, resources, stories and events for the Latin community and helps small businesses that are focused on the Spanish population. It has also sponsored several events that have had a positive impact and have benefited the Latin community.
Fuentes supports many new and small Latin-owned businesses, promoting them through articles, free advertising and interviews.
Fuentes also created Peña Cultural, bringing together cultural artists and writers in Shively and Kentucky and rededicated an old bust of Jose Marti, a hero for Cuban independence.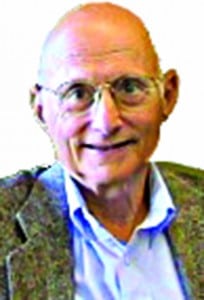 John Rosenberg
In his native Germany, Rosenberg experienced Nazi persecution and internment before coming to America.
He started his career in this country working under Attorney General Robert Kennedy as a trial attorney in the U.S. Department of Justice's Civil Rights Division. He was part of the team that successfully prosecuted the Klansmen responsible for the disappearance and death of three civil rights activists, which ultimately led to the passing of the Civil Rights Act of 1964 and the Voting Rights Act of 1965.
Rosenberg served as director of AppalReD, the Appalachian Research and Defense Fund in rural Eastern Kentucky, for 28 years, where he assisted more than 6,000 clients in Eastern Kentucky and West Virginia annually in obtaining basic needs.
He took on corporations that exploited poor families, with such practices as illegal predatory lending schemes and selling defective mobile homes. He also started a mine safety project, which represents miners seeking reinstatement and damages from being fired unjustly or seeking black lung benefits.
Rosenberg has also served as a Special Justice for the Kentucky Supreme Court and on advisory boards for both the University of Kentucky Law School and the Appalachian School of Law and is a veteran of the U.S. Air Force.
Lalit Sarin
An immigrant from India, Lalit was part of the early teams at General Electric that implemented process controls not seen before at GE's Appliance Park. His greatest accomplishments have been in the areas of product quality and safety, entrepreneurship, manufacturing and small business leadership.
Lalit risked everything to acquire Shelby Industries to prevent its closure and the loss jobs for the Shelby County community. Since then the business has sustained profitability for more than 30 years.
With an interest in education, Lalit has established scholarships at the University of Kentucky, the University of Louisville and Wisconsin University and serves or has served on the UofL Foundation Board and Overseers Board, the Kentucky Chamber of Commerce Board, Associated Industries of Kentucky Board, Louisville/Jefferson County Redevelopment Authority Board, American Red Cross Board, Boy Scouts of America and many others.
Van Tran
As one of the surviving boat people who escaped Vietnam, Tran eventually came to Louisville and established the Van Tran Insurance Agency. She also became a realtor with S.G. Priest Realty. She is a top seller in real estate and insurance in the Kentucky area and regularly makes the Allstate's top five sellers list.
Tran has dedicated her life to volunteering in and improving the Vietnamese community in Louisville and to supporting Vietnam War vets. She is a board member for Crane House and is a founding board member of the Vietnam Community of Louisville, which is dedicated to raising the funds needed to build a Vietnam Warriors Memorial in Jeffersontown Park.
Tran is a member of the Iroquois Area Business Association and Louisville's Tibetan Buddhist Drepung Gomang Institute. She also is a volunteer manager at Saigon Broadcasting Television Network (SBTN), which covers news in the Vietnamese community.
The MOSAIC Awards is a fundraising event that benefits JFCS. It honors international Americans who have made a significant contribution in their profession and in our local/global community. JFCS was founded to assist newcomers to Louisville, and this event honors its original mission.
The Jewish Heritage Fund for Excellence is the title sponsor, and WLKY 32 is the media sponsor with Rick Van Hoose acting as the master of ceremonies. Papercone Corporation, PharMerica and Kindred Healthcare are also major sponsors.
Dr. Diane Tobin and previous honoree, Claudia Peralta-Mudd, are the event chairs. "We are happy to have Jerry and Madeline Abramson as our honorary chairs this year. We hope that their participation during this anniversary celebration will generate a whole new level of interest for the event," says Dr. Tobin.
Tickets to the event are $125/person, and table sponsorships begin at $1,500. For reservations, contact Beverly Bromley, JFCS director of development, at 502-452-6341, ext. 223 or bbromley@jfcslouisville.org.