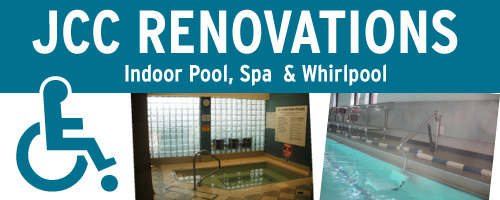 Dear Valued Members,
Two weeks ago, the Jewish Community Center closed the indoor pool and spa areas to add chair lifts for handicapped access as mandated by the Americans with Disabilities Act. The renovation is now complete and both whirlpools and steam rooms are open with a reconfigured pool deck.
During the renovation of the JCC indoor pool, additional safety issues were found that must be addressed before it can be reopened. The JCC has brought in additional help to complete the work as efficiently as possible.
The JCC is committed to opening a safe, code complaint and sparkling clean pool as soon as possible for our member's enjoyment. Members will receive email updates when the pool's status changes. If you have any questions, please contact Tara Stone, Customer Service Director at 238-2726 or tstone@jewishlouisville.org
—
Brian Tabler
Facilities Director