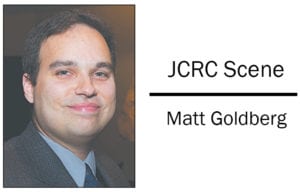 As Israel celebrates its 70th anniversary, it also celebrates its prowess as a world leader.
Israel is a world leader in hi tech, agriculture, medical research, food, arts and so much more. It has, in many of these fields, surpassed most of the countries of the world. Amazing when you think that this country is only now 70 years old (although it is a 3,500-year-old nation) and has little in the way of natural resources to provide large sums of money.
Visiting Israel now is a different experience than even 10 years ago, the Tel Aviv skyline is filled with construction cranes, the airport is as modern as those in any industrialized nation, and a new Tel Aviv-Jerusalem express train will cut the travel time between the two cities by half.
Such a miraculous nation! And all this was done under the constant threat of war.
So much of Israel's capital is spent on defending itself. Planes, tanks and naval vessels are ever more expensive. Missile defense systems cost billions of dollars, and young men and women are still required to serve in the military. Threats from Hamas, Hezbollah, Syria and Iran (which recently said that Israel was in the mouth of a dragon and that they had their hands on the trigger to wipe her out) do not faze Israelis; theirs has been named one of the world's happiest countries. This magnificent people and nation should fill the Jewish world with pride.
But what does it mean to be a Jewish nation? Israel is, according to its own national anthem, the manifestation of a 2,000-year hope to be a free people in Zion and Jerusalem, connecting Israel well beyond its 70-year anniversary to a long Jewish history. As such, the Jewish people have a stake in the country. We should rightly swell with pride when Israel does well.
And we should also recoil when it does not.
Israel's recent actions with regards to African asylum seekers are shameful. This past month, Israel came to an agreement with the United Nations to bring half of these 40,000 people to European countries and the other half absorbed by Israel as permanent residents (not citizens).
The Jewish world hailed the agreement as an example of the humanity of the people of Israel and as an example of Jewish values and historical memory in action. European nations praised Israel. Even the United Nations had good words to say about the Jewish state – not a common occurrence.
However, only seven hours after pridefully announcing this humanitarian agreement, Prime Minister Benjamin Netanyahu caved to more radical elements of his coalition government, first suspending the agreement and then canceling it outright. In making this about-face, Israel will now continue with an outrageous plan to send these people back to war-torn Africa.
Our pride in Israel's humanity turned to shame in one seven-hour span. Our historical recognition of a long past of Jewish expulsions turned on us.
Israel is magnificent, its people even more so. But we should never shy away from pointing out its flaws as we perceive them, whether it is their treatment of asylum seekers, non-Orthodox Jews, the Palestinians, or anyone else.
Because we are Zionists, we want Israel be the most brilliant light unto the nations that it can be.
May these first 70 years of the third commonwealth of the Jewish people last thousands of years more and may Israel find peace, security, and happiness speedily in our days.
(Matt Goldberg is director of the Jewish Community Relations Council.)