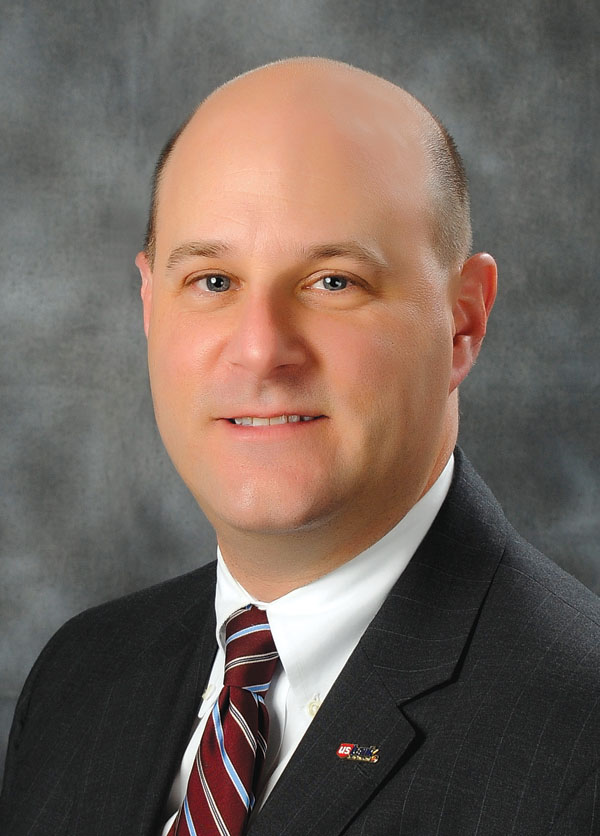 [by Shiela Steinman Wallace]
Fundraising in Louisville, KY, today is much different than it was even a few years ago.
The country has been through a deep recession and is now experiencing a slow recovery. That means many people who were impacted by the recession are unemployed or underemployed. Some people who were once active donors are now in need of the services they once supported or are unable to support their contributions at the level they once did.
A generational change is also underway. Jewish organizations are beginning to change their methods of raising and distributing funds to meet the needs of today's constituents. Younger donors are not necessarily content to donate to an organization or a cause just because it is what they have always done or it is the right thing. Fulfilling our obligation to the Jewish community and helping may not be reason enough for them to give to the annual Federation Campaign.
Younger generations want to give, but they prefer more direct involvement so they can experience what their charitable dollars accomplish.
To ensure that the Jewish Community of Louisville is changing with the times and meeting the needs of today's donors, Stew Bromberg, JCL's vice president and chief development officer, has announced the formation of the Financial Resources Development Committee, and Glenn Levine will serve as this committee's first chair. Glenn has been chair of the JCL Endowment Investment committee for the past two years and has worked with Northern Trust to ensure that the JCL's investment guidelines have been implemented with care.
The FRD Committee will look at the broad picture of resources for the JCL, including not only traditional sources like the annual Federation Campaign and endowments that reside in the Jewish Foundation of Louisville, but events like Light Up CenterStage and the JCC/JFCS Golf Tournament, special fundraising drives, grants, corporate grants, giving and sponsorships, as well as other non-fundraising revenue sources. The committee's first charge will be to begin working on the financial resources portion of the organization's strategic plan.
This committee must be resourceful – ensuring that the JCL is tapping into as many funding sources as possible and finding new ones that my not have been considered in the past. The committee must ensure that everything the JCL does is open and transparent; and it must open doors to encourage community members to participate in ways that enable them to achieve their charitable goals and visions. The goal is to provide an integrated model of giving for the community.
Levine, who has built his career in wealth management, brings extensive experience to this position. "I've chaired the Resource Committee at the Home of the Innocents and served on a similar committee at the zoo," he said, "and I've seen what successful committees have accomplished. I want to share my leadership skills and knowledge about what has worked for other non-profits" with the JCL.
"Leadership comes from things you know really well," he continued, "and things you're passionate about. I want to be able to help Stew Bromberg and the JCL get this community up and going – to build it and be successful." As he did with the Teen Committee, Levine plans to "build a strong committee and then get out of the way and let others get involved."
His first steps will be to sit down with JCL's professional leadership to "figure out what we want to accomplish" and prioritize those goals. Then he will work to create the committee processes needed to reach those goals and to raise the functioning of the entire organization.
Levine wants to ensure that processes are in place to enable the JCL to take in a wide variety of gifts. He also explained that the organization needs to prioritize its focus, should it be endowment, Campaign, special events, planned giving, corporate giving and/or sponsorships, or grants. "These are all things that fall under resource development," he said, "and they have to work together."
Levine sees as his challenge developing a plan to approach all these resources as an organized process. He also identified his goal for the committee as finding individuals in the community who can help him with the groundwork.
Once the committee is going, he explained, he expects to tie in with the Marketing, Campaign and Endowment Committees, as well as specialists, like grant writers, attorneys, CPAs and others, so everyone can work together as a team for the good of the community.
"Now that the JCL is stabilized and has its house in order financially," he added, "it is the right time to go forward with the FRD Committee." This group will help the organization to go in the right direction into the future.
Levine is a Louisville native who attended Ballard High School and was an active member of Mu Sigma AZA. "I lived at the Jewish Community Center," he said. "I played JCC sports – baseball, soccer, basketball – I did it all."
He attended the University of Missouri, where he earned a B.A. in economics, then took a job in Boston with Fidelity Investments before returning to Louisville to start his own financial planning business. In 1990, he decided to work for Citizens Fidelity Bank and stayed with them through their conversion to PNC. Then, he joined Firstar Bank, which became U.S.Bank, and he has now been with them for 13 years.
Today, Levine is a vice president and senior portfolio manager, and works for U.S.Bank's Private Client Reserve in the wealth management group.
In 2008, he was one of 100 U.S.Bank employees to receive a U.S.Bank Five Star Volunteer award for exceptional volunteer service, and the Home of the Innocents received $1,000 in recognition of Levine's efforts. The bank has 63,000 employees who are eligible for the award.
Levine has been an active volunteer at the Home of the Innocents for 13 years. Since 2007, he has been a member of its Board. In addition, he serves on its Resource Development Committee, which he has also chaired. In that capacity, he chaired the agency's major fundraiser for three years.
He has also served on the Louisville Zoo's Planned Giving Committee and volunteers with the Every1Reads program at Meyzeek Middle School.
With roots in the Jewish community and teenagers of his own, Levine has returned to assume a leadership role with the Jewish Community of Louisville.
A few years ago, he and several other Jewish parents of teens created the grassroots Louisville Teen Initiative that evolved into the JCL's Teen Committee, which Levine chaired. As a result of their work, the Teen Connection program was established, a middle school director was hired and the BBYO program was reinvigorated.
"I'm trying to plant seeds for the future," he said. He hopes the young people who are engaged in the Teen Connection programs and assume leadership roles in BBYO, USY and NFTY, (B'nai B'rith Youth Organization, United Synagogue Youth and North American Federation of Temple Youth) will make Louisville their home after college and will be the future presidents, board members and committee chairs of the JCL, synagogue and Jewish agency boards.
Levine is also a member of the JCL's Endowment Investment Committee, and in the past, he served on the Jewish Community Federation's Endowment Board.
He is also a past Jewish Community Center Board member and its Investment Committee. In addition, he served on the Jewish Community Federation's Young Adult Division (YAD) Board and on the Annual Campaign's Super Sunday Committee.
Levine and his wife, Marci, have two children, Jordyn and Daniel, and they are members of The Temple.