Craig Melvin, national correspondent on NBC News' TODAY and anchor on MSNBC, will host the Fourth Annual Muhammad Ali Humanitarian Awards on Saturday, September 17, at 6:30 p.m. at the Marriott Louisville Downtown. Six young humanitarians from around the world, age 30 years or younger, will be honored at an evening which celebrates greatness and shines a light on their innovative humanitarian work. Each of these young adults will receive an award that mirrors one of Muhammad Ali's six core principles – confidence, conviction, dedication, giving, respect, and spirituality – which aligns with their respective fields of work.
One of the honorees is Navonel Glick (Voni), chief operating officer of IsraAID, who will receive the Spirituality Award.
The Muhammad Ali Humanitarian Awards also pay tribute to five, more "seasoned" humanitarians, including John Rosenberg, the founding director of the Appalachian Research and Defense Fund of Kentucky.
The Muhammad Ali Humanitarian Awards celebrate the greatness of people from around the world who are making differences in their communities and beyond. Some of the past awardees have included: President Jimmy Carter, Geena Davis, Common, Jim Brown, Christina Aguilera, Susan Sarandon, Michael Bolton, Mick Ebeling, and others.
This year's awards will also serve as a tribute to the late, great Muhammad Ali. Ali, who passed away on June 3, was the co-founder of the Muhammad Ali Center, and attended each of the previous year's Muhammad Ali Humanitarian Awards.
Core Principle Awardees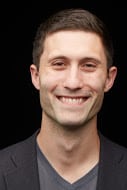 Josh Nesbit, 29, Waterford, VA, will receive the Confidence Award. He is the co-founder and CEO of Medic Mobile, a nonprofit organization that builds mobile and web tools for community health workers, clinic staff, and families in the hardest-to-reach communities. These tools now help over 12,000 health workers provide care for 10 million people in Africa, Asia and Latin America.
Shawana Shah, 23, Peshawar, Khyber Pakhtunkhwa, Pakistan will receive the Conviction Award. Shah established Da Hawwa Lur, a non-profit aimed at ending gender-based violence, providing free legal and psychological support to victims of gender-based violence, enhancing women leadership, and promoting peace. She also established the Working Women Union in Khyber Pakhtunkhwa (KP), Pakistan, which now provides 300 women, home-based and domestic workers, a platform to fight for their rights. She is a member of IHEYO, Child Rights Movement KP and AWID International.
Curt Bowen, 29, Boise, ID will receive the Dedication Award for his environmental work and rural development in Guatemala. He is the executive director and co-founder of Semilla Nueva, a non-profit that develops locally-led farmer education programs that increase the income, rebuild the soils, and improve the food security of Guatemala's rural poor. Bowen was raised on a small organic farm in Idaho. He is the recipient of the Ignite Good Millennial Impact Challenge, Ashoka Emerging Innovators award, and Forbes 2015 30 Under 30.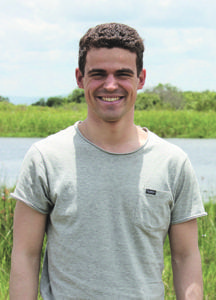 Jakob Schillinger, 26, Tuebingen, Germany, will receive the Giving Award. Schillinger co-founded OneDollarGlasses with the vision to bring affordable eyewear to over 150 million people in need. The social venture uses new manual technology to locally produce high-quality prescription eyeglasses for a cost of less than one dollar per pair. Today, the company employs around 80 people in Burkina Faso, Brazil, Bolivia, Benin, Malawi and Mexico, and has produced and sold more than 30,000 pairs of glasses.
Tina Hovsepian, 29, Los Angeles, CA, will receive the Respect Award. She is the founder and executive director of Cardborigami, a non-profit that supports those who have lost their homes due to poverty, natural disasters or other crises. Based in Los Angeles, her local work also includes a job creation program called #YOUTHPLOYMENT that hires homeless youth as paid interns to build shelters. To date, Hovsepian has helped rebuild roads, schools, libraries, and homes; positively impacting over 470 students and their families.'
Navonel Glick (Voni), 29, Tel Aviv, Israel will be honored for Spirituality Award for his work as chief operating officer of IsraAID. Prior to his current role, Glick served as IsraAID's programs director, leading disaster-response missions across the world, including the Philippines after Typhoon Haiyan, Sierra Leone after the Ebola outbreak, and Northern Iraq since the emergence of the Islamic State.
Humanitarian Awardees

Cindy Hensley McCain, of Phoenix, AZ, will receive the Lifetime Achievement Award. She has dedicated her life to improving the lives of those less fortunate both in the United States and around the world.
McCain serves as co-chair of the Arizona Governor's Council on human trafficking and on the McCain Institute's Human Trafficking Advisory Council. She is dedicated to efforts to reduce human trafficking in Arizona, throughout the US and around the world, as well as working to improve the lives of victims. Through her work with the McCain Institute, several partnerships have been formed with anti-trafficking organizations working on solving various aspects of the problem.
Jon Secada, 54, of Cuba, will receive the Humanitarian of the Year Award for his devotion to assisting charitable groups all over the world. Under his organization, Jon Secada Charities, Jon has assisted charitable groups focusing on children, education, AIDS research, and child abuse. He has supported the Pediatric AIDS Unit at Miami's Jackson Memorial Hospital, the Lifebeat Concert to benefit AIDS research, Amigos Together for Kids, Make-A-Wish Foundation, as well as many other initiatives. His tribute song, "The Last Goodbye," was dedicated to the families of 9/11 victims. He included an all-star version in Spanish, which was released as a single, with all proceeds going to the victims' families He is also a multi-Grammy Award –winner.
Louis Gossett Jr., 80, of Brooklyn, NY, will receive the Award for Education. He has dedicated his life to communicate with younger generations and transmit the values of community, self-love, and purpose that have characterized our progress as a people. He established Louis Gossett Jr.'s Eracism Foundation which provides young adults with the tools they need for living a racially diverse and culturally inclusive life. Through his Foundation, Gossett will establish Shamba Centers (Swahili for "farm") throughout the US, that offer instruction in cultural diversity, historical enrichment and antiviolence initiatives for young adults, teens and pre-teens to help them understand and eliminate racism by creating a living environment where racism and injustice have a hard time existing. His highest honors include Emmy's Golden Globes, NAACP Image Awards, and an Academy Award.
Sheryl Lee Ralph, 59, of Los Angeles, will receive the Award for Global Citizenship. Known for creating the role of Deena Jones in the Broadway musical, Dreamgirls, Ralph has spent the last three decades advocating for those infected by HIV/AIDS and educating others around the world about the importance of knowing their status. She is the founding Director of The Divinely Inspired Victoriously Aware (DIVA) Foundation, a 501(c)3 nonprofit, created as a living memorial to the many friends she lost to HIV/AIDS. She was awarded the first Red Ribbon Award at the UN for her unique use of the arts in HIV/AIDS activism.
John Rosenberg will receive the 2016 Kentucky Humanitarian Award. He is the founding director of the Appalachian Research and Defense Fund of Kentucky, which has long been a refuge and advocate for the poor and disadvantaged in the Appalachian counties of the state. Since 2001, John has been AppalReD's director emeritus, helping support its mission and clientele in many ways while maintaining a private, not-for-profit legal practice that focuses on assistance to non-profit corporations serving low-income persons, and pro bono representation of individuals.
He is also a leading citizen of Eastern Kentucky, who has tried in many ways to address the region's poverty, isolation, lack of education, corrupt politics, and domination by the coal industry. Rosenberg helped draft the Kentucky constitutional amendment negating "broad form" deeds that allowed strip mining. He and his wife Jean are also longtime leaders in the effort to improve education in Eastern Kentucky, especially in Floyd County. Through their efforts, many young people have benefited from the creation of the East Kentucky's Science Center, now part of the Big Sandy Community and Technical College. Rosenberg was also very involved in forming the non-profit organization Low Income Housing of Eastern Kentucky, which builds affordable housing for low-income people. Seventy-five homes have been built to date.
Sponsors
This year's Muhammad Ali Humanitarian Awards are supported by: YUM! Brands Foundation, Brown-Forman Corporation, LG&E and KU Energy, Horseshoe Southern Indiana, Harold C. Schott Foundation, Tandem PR & Marketing, Ashbourne Farms and River Bend Farm.
Tickets and Table Sponsorships
Tickets to the awards can be purchased through the Ali Center's website, www.alicenter.org, or by contacting Kelly Watson at kwatson@alicenter.org or 502-992-5338.
FUSION
FUSION will serve as the exclusive media partner for the 2016 Muhammad Ali Humanitarian Awards. FUSION will produce a six-part digital series about Muhammad Ali's life and legacy leading up to the 2016 Humanitarian Awards, profiles about all the honorees and their contributions, and a primetime television special. This series of reports will run across FUSION's TV, digital, social, and OTT platforms as well TheRoot.com, the number one news and culture site for African Americans.