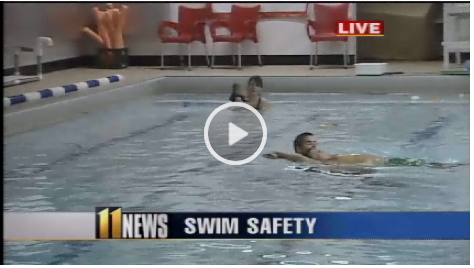 (WHAS11) — Teaching children to swim with the help of an Olympic gold medalist!
This Sunday Olympic backstroke swimmer Lenny Krayzelburg will be at the Jewish Community Center hosting a children's swim clinic.
The Swim Academy is designed to teach children of all ages proper techniques to use in the water.
Organizers say the lessons teach kids big and small essential skills.
"We start very young; we start as young as 2-months-old. My son is three months old and he is in the program. It works. I've seen it. We start at 2-months-old and we go all the way through adults," Liz Stumper, JCC Aquatics Director, said.


The Olympian will kick off the Swim Academy Sunday morning at 10:30. It's at the Jewish Community Center on Dutchman's Lane.
For more information, call 459-0660.