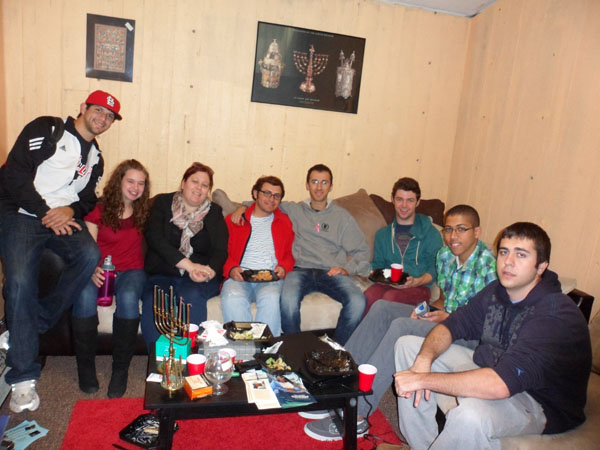 Hillel's office is located in the Interfaith Center on the University of Louisville's Belknap Campus. It had not been updated in a number of years.
Thanks to a Jewish Hospital HealthCare Jewish Community Excellence grant of $2,500, the office has now been repainted and has new furnishings and electronics, including a sectional sofa, TV and laptop computer, chosen by the students.
"The office now looks beautiful and is used on a regular basis," reported Hillel Director Tzivia Levin. It also makes it easier for "Hillel members to interact with the students of the other faith groups that we share the Interfaith Center with."
Last month, students participated in a mezuzah ceremony to complete the renovation.