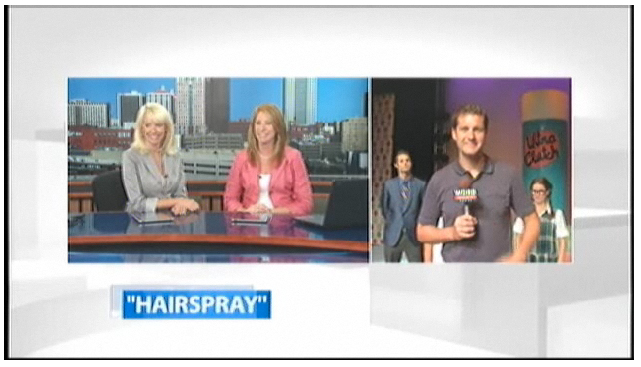 Keith Kaiser gets launched back to the 1960's with the CenterStage production of "Hairspray."
This production kicks off the 2011/2012 season at the Jewish Community Center and runs now through July 24th.
The Broadway and Hollywood smash hit tells the story of plus size heroine Tracy Turnblad (Jill Sullivan) growing up in Baltimore trying to become famous during a rough time in history.
John R. Leffert plays two roles as artistic director and "Edna Turnblad."
Click here for ticket information.