CenterStage 2022 Fall Season!
CenterStage: A Century of Entertainment in August '22
Falsettos in October '22
CenterStage Returns!
Starting this Fall, Kentucky's oldest community theatre, CenterStage, will return to the stage at the Trager Family JCC. Bringing live theatre to Louisville audiences, we are thrilled to announce our 2022-23 season!
Stay in touch with us on Facebook and on our website for additional details about confirmed dates, ticket sales and auditions.
"The productions and talent are so incredible at CenterStage, you won't believe it is community theatre!" – Kari Donahue
CenterStage delivers quality, community theatre and spectacular musicals. Our theatre gives local performers, designers and musicians an opportunity to practice their passions all while fulfilling our collective mission to "open minds, one act at a time."
CenterStage: A Century of Entertainment
August 25, 27, 28 & 29, 2022
A look back and a reprise of many favorite CenterStage memories and performances. Join some of your favorite CenterStage performers as we laugh, cry, sing, dance and entertain during this special performance that has been 100 years in the making.
Falsettos
october 27, 29, 30 & 31, 2022
November 1 & 3, 2022
Hilarious, heartbreaking and utterly unique, Falsettos is a contemporary musical about family, relationships, bar mitzvahs, baseball and AIDS. When Marvin leaves his wife Trina and son Jason to be with his lover Whizzer, tempers flare, problems escalate and everyone learns to grow up.
13: The Musical
February 23, 25, 26 & 27, 2023
March 2, 4 & 5, 2023
With a bright, catchy pop score, equal doses of humor and pathos, 13 tells the story of Evan who moves with his mom from big-city New York to podunk Appleton, Indiana. If Evan can't get the coolest kids to come to his bar mitzvah, how is he going to survive the school year, not to mention, the rest of his life? Evan navigates the world of cool kids and nerds, jocks and cheerleaders, first kisses and heartbreak and eventually comes to understand "What it Means to Be a Friend."
The 25th Annual Putnam County Spelling Bee
may 11, 13, 14, 15, 18, 20 & 21, 2023
A riotous ride, complete with audience participation, The 25th Annual Putnam County Spelling Bee is a delightful den of comedic genius. An eclectic group of sixth-graders enter the competition, each eager to win for very different reasons. With only one speller leaving as the winner, and the losers receiving a juice box, the show is altogether "perspicacious," "jocular," and "effervescent."
Additional Season Offerings
The king's revue
December 10, 2022
one night only!
Details coming soon!
The Diary of Anne frank
April 13, 15 & 16, 2023
For nearly two years, Anne, her father, mother, and sister, joined with the Van Daan family to hide in a secret annex space above her father's former office in Amsterdam, as the Nazis deported Dutch Jews to their deaths. In her secret attic, Anne comes of age: she laughs, plays, fights with her mother, and falls in love for the first time. In spite of her oppressive circumstances and the horrors that surround her, Anne's spirit transcends, as she voices her belief, "in spite of everything, that people are truly good at heart." 
All performances in the Shapira Foundation Auditorium.
Interested in auditioning?
Stay up-to-date on all things CenterStage!
Subscribe for information about upcoming productions, auditions, events and more!

Each season, under the inspiration of Artistic Director John R. Leffert, CenterStage embarks on seven ambitious productions of popular Broadway classics. Join us in the Spotlight as we take you beyond your expectations with visually stunning sets and costumes, amazing talent and music that will move you.


LEGALLY BLONDE: THE MUSICAL: July 11-21, 2013

A NEW BRAIN: August 15-25, 2013
LES MISERABLES: October 24- November 10, 201
BEST LITTLE WHOREHOUSE IN TEXAS: January 9 – 19, 2014
WIT: February 13 – 23, 2014
THE COLOR PURPLE: March 20 – April 6, 2014
THE SOUND OF MUSIC: May 8 – 18, 2014
"A CenterStage season ticket is arguably the best bargain in town, offering Broadway quality productions and an eclectic repertoire." -Anne Fox Miller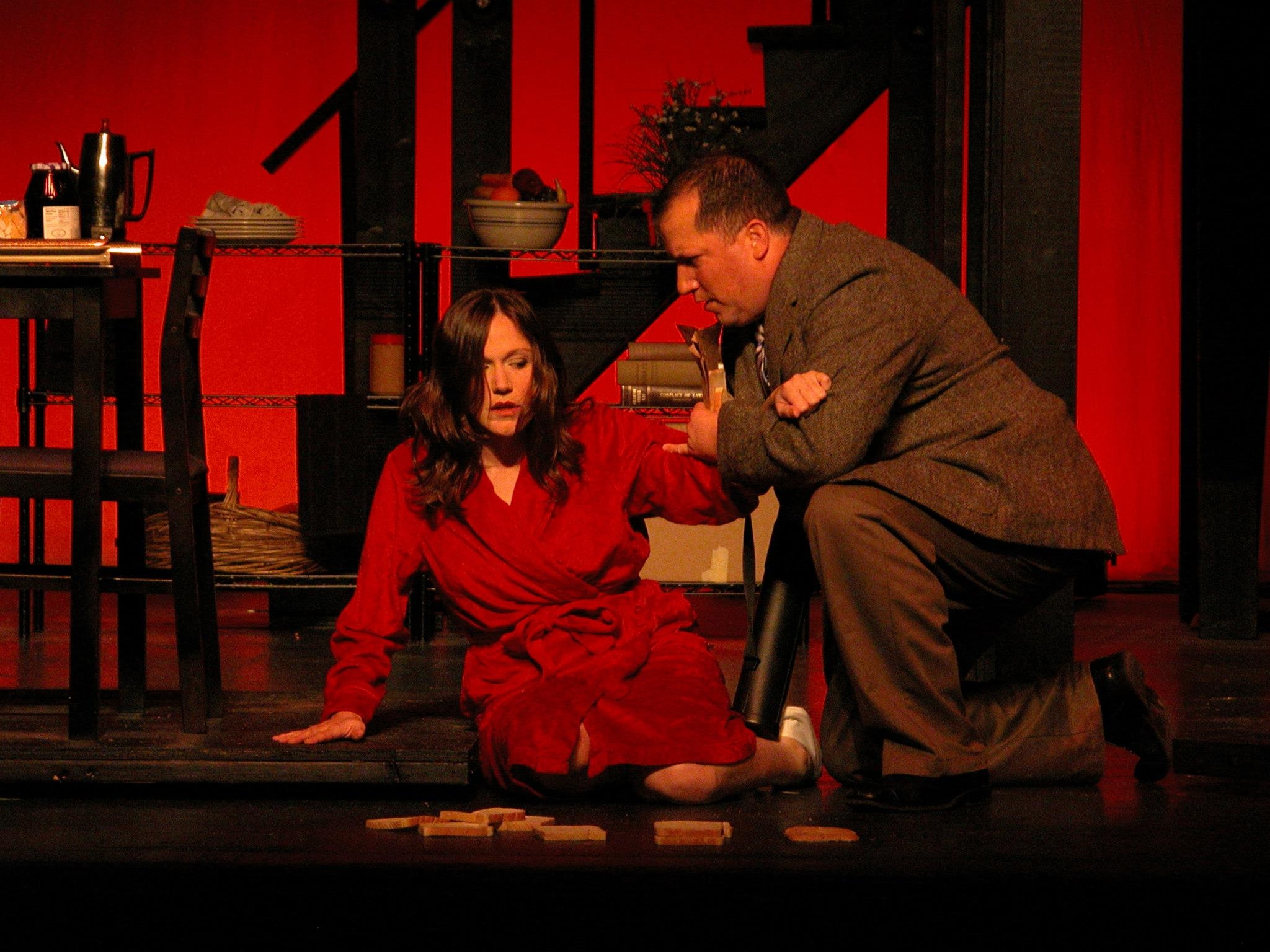 CenterStage Acting Out:
CenterStage Acting Out brings education musical theatre productions to classroom throughout our region.  The 2013/14 season includes And Then They Came for Me… Remembering the World of Anne Frank and The Tale of Peter Rabbit (and Benjamin Bunny). To schedule a performance, please contact Lenae Price atlprice@jewishlouisville.org or (502) 238-2763.
CenterStage Academy:

CenterStage Academy is a youth theatre arts program specializing in quality training for the child performer – singing, acting, dancing.  2013/14 will feature an all new program.  Stay tuned for details or call John at (502) 238-2753!
Light Up CenterStage:
Don't miss the 9th Annual Light Up CenterStage musical gala on December 7, 2013. Click here for more info or call Lenae at 502-238-2763.