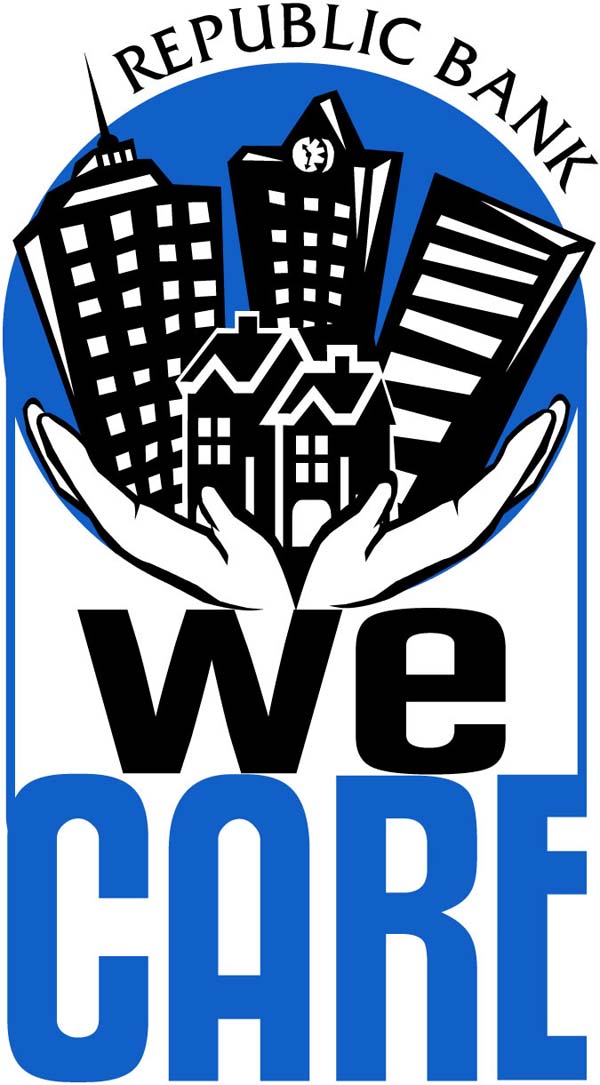 The winners of Republic Bank's sixth annual We CARE Awards were announced September 16 at an awards ceremony at The Olmsted, emceed by WAVE-TV anchor Dawne Gee.
In 2005, Republic Bank launched the first We CARE Awards as a way to give recognition and appreciation to local companies whose employees are doing great things for the community. The Award was created to publicly congratulate companies who stress the four elements contained in the CARE name itself – Community Activity Recognition Enterprise.
Over 80 nominations were accepted from companies who met the We CARE criteria, and were judged on how they encourage employees to become involved in volunteer activities either during or after work hours. They were also evaluated on how they support community-based initiatives through philanthropic efforts and neighborhood assistance. Winners are selected by an independent panel of judges consisting of previous winners and community leaders. Of the 41 finalists, eight companies were selected as winners.
In the category of Construction & Facilities, the winner is Messer Construction Company; in Education & Public Service, University of Louisville; in Healthcare, Cardinal Health, Inc.;  in Manufacturing, Hillerich & Bradsby Company; in Professional Services – Large, Hilliard Lyons; in Professional Services – Small, Schwartz Insurance Group; in Restaurants & Grocers, The Kroger Company; and in Retail, The JAM Brands, Inc.
A special "Community Champion" recognition was given to Dr. Mark Chariker, for his tremendous involvement in the community.
"The Republic Bank We CARE Awards have again brought to light the quality and variety of volunteer work done by so many companies in our community," said Steve Trager, Chairman and CEO of Republic Bank. "All of us at Republic Bank recognize the employees of the nominated companies, and the winning companies, for the community efforts they put forth that contribute so much to making this such a great place to live and raise our families."
"I'm so proud of the way employees of Louisville area companies reach out into our neighborhoods and communities every day," said Steve Langford, general manager of WAVE-TV. "There's an obvious growing culture of caring that the Republic Bank We CARE award is nurturing. Caring is contagious. It gets results. I'm particularly impressed with the way many of last year's award nominees continue their efforts, and the quality of the employee volunteer efforts made by the newly nominated companies for this year's award. Louisville is indeed a warm, friendly, giving community and WAVE-TV is proud to be part of recognizing the wonderful spirit of giving represented by these awards."
Winning companies received a handmade glass sculpture award designed by Ken von Roenn of Louisville's Architectural Glass Art, and media partner WAVE-TV will produce and broadcast video vignettes highlighting each winning company.
Some of the previous winners of the We CARE Award include: Bedrock Inc./USA Cares, Elite Homes, JCPS, Henson Construction, GE, UPS, TARC, Mountjoy & Bressler, Whole Foods, Yum!, Texas Roadhouse, Fantastic Sams and Baptist Hospital East.
For more information on how your organization can obtain a nomination application for 2011, contact Allison Pogue at wecareaward@republicbank.com or 560-8696 or visit www.republicbank.com.
{gallery}Community/2010/100810/RepublicBank_WeCare{/gallery}