Women's Philanthropy presents: Dr. Lisa Miller – The Awakened Brain Virtual Event
February 21, 2022 @ 6:30 pm
Jewish Philanthropy of Louisville, Women's Philanthropy Event presents 
Dr. Lisa Miller The Awakened Brain Virtual Event 
February 21, 2022 • 6:30pm 
Virtual via Zoom 
The Awakened Brain is a groundbreaking exploration of the neuroscience of spirituality and a bold new paradigm for health, healing, and resilience—from a New York Times bestselling author and award-winning researcher. 
Dr. Miller will discuss her book and research, revealing that humans are universally equipped with a capacity for spirituality, and that our brains become more resilient and robust as a result of it. For leaders in business and government, truth-seekers, parents, healers, educators, and any person confronting life's biggest questions, she combines cutting-edge science (from MRI studies to genetic research, epidemiology, and more) with on-the-ground application for people of all ages and from all walks of life, illuminating the surprising science of spirituality and how to engage it in our lives. She will discuss how invaluable spirituality is to a child's mental and physical health. She will provide practical advice for parents and grandparents, giving them concrete ways to develop and encourage their children's—as well as their own—well-being.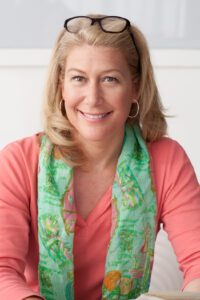 Lisa Miller, Ph.D., is the New York Times bestselling author of The Spiritual Child and a professor in the Clinical Psychology Program at Teachers College, Columbia University. She is the Founder and Director of the Spirituality Mind Body Institute, the first Ivy League graduate program and research institute in spirituality and psychology and has held over a decade of joint appointments in the Department of Psychiatry at Columbia University Medical School. Her innovative research has been published in more than one hundred peer-reviewed articles in leading journals, including Cerebral Cortex, The American Journal of Psychiatry, and the Journal of the American Academy of Child and Adolescent Psychiatry. 
Dr. Miller is Editor of the Oxford University Press Handbook of Psychology and Spirituality, Founding Co-Editor-in-Chief of the APA journal Spirituality in Clinical Practice, an elected Fellow of The American Psychological Association (APA) and the two-time President of the APA Society for Psychology and Spirituality. A graduate of Yale University and University of Pennsylvania, where she earned her doctorate under the founder of positive psychology, Martin Seligman, she has served as Principal Investigator on multiple grants funded research studies. Dr. Miller speaks and consults around The Awakened Brain and The Spiritual Child for the US Military, businesses (including tech, finance, HR and sales), personal development, faith-based organizations, schools and universities, and for mental health and wellness initiatives. 
Related Events