Online classes provide live connections to both the instructor and to other children. These enrichment classes are designed to help engage kids in structured content while also providing social interaction that we all need. We ask that there always be an adult in the room with a child during classes to help them stay safe online. Zoom links will be sent out after registration is complete prior to the start of class.

Online Yoga
Mondays | April 20 – May 11
10:15 – 10:45 AM  |  Ages 3-6
11:00 – 11:30 AM  |  Ages 6-10
$50 for a 4-class pack
This yoga class will break down postures and positions with variations and modifications to help kids stay fit and healthy. Kids are asked to be in clothes they can move in and to log into class in an area with space to practice.
Taught by JCC Yoga instructor Rachel Reynolds.


Snapology LEGO Classes
Mondays AND Wednesdays | April 27 – May 13
4:30 – 5:30 PM  |  Ages 4 – 10
$10 per class (1 hour sessions)
We believe that children are meant to learn through play. When children are engaged in interactive, hands-on learning activities, their creativity flourishes and they show an increased interest in school.  We help your child grow up with a thirst for knowledge. Children must have LEGOS at home, about a gallon is a good measure.
Taught by Snapology of Louisville-Northeast.
https://www.snapology.com/location/louisville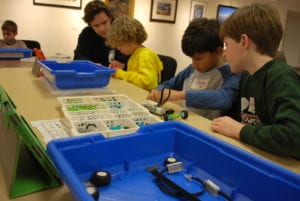 Drama with Erin
Tuesdays | April 28 – May 12
3:00 – 3:45 PM  |  Grades K – 2  ($50 for 4-week session)
4:00 – 5:00 PM  |  Grades 3 – 8  ($60 for 4-week session)
Join Erin, our CenterStage Educational Program Director for virtual drama classes! Spend time with Erin and interact with others as we practice drama skills and learn how to bring the art of the stage to our computer screens! Erin taught in the elementary arts classroom for seven years and now brings her expertise to our community at the J! She has a passion for arts education and is excited to learn alongside us as we create programming for our Virtual J. Please log in wearing clothes you can move in with some space around you.
Ballet & More with Avery
Wednesdays | April 22 – May 13
3:00 – 3:30 PM  |  Ages 3 – 6
3:45 – 4:15 PM  |  Grade 1 – 3
$50 for a 4-class pack
Young dancers will learn to express themselves through movement. The class will focus on gross motor skills, balance, and coordination to help kids grow both physically and cognitively. Dancers are asked to wear clothes they can move in and be ready to have fun!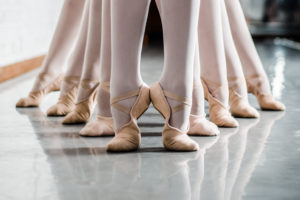 Youth Fitness Class
Thursdays | April 30 – May 21
4:30 – 5:00 PM  |  Grades K – 3
$50 for a 4-class pack
30 minutes of exercise-induced fun!  Class is designed to get kids up and active, to build strong muscles and bones, and maintain heart health.  These 30 minutes together will always begin with a warm-up and end with gentle stretching and 'quiet floor time' to help kids better cope with stress and anxiety.  Equipment needed:  light weights or soup cans/water bottles, a small to medium sized inflatable ball or a small couch pillow or rolled up towel, a theraband or an old pair of tights, and either paper plates (for carpeted homes) or a folded towel (for hard surfaces)

Chess Club
Thursdays | April 23 – May 14
5:45 – 6:45 PM  |  Grades 2 – 6
$50 for a 4-class pack
Learn chess basics and fundamentals, algebraic notation, rated tournament rules and regulations.  The participants will learn the 3 ways every chess player can grow, the 7 Deadly Tactics, and more from a certified chess coach. Class includes weekly live zoom calls as well as online chess play during the week monitored by Coach Corbin.