Youth Enrichment Classes provide regularly scheduled, structured, and supervised activities for children outside of the regular school day. Our Enrichment Classes promote positive youth development and offer a variety of learning opportunities, including STEM programs, gross motor skill development, recreation, and social development.
Session 5 runs the week of February 17 – March 26.
Snapology LEGO Club
Mondays
4:30-5:30 p.m. – Ages 4-9
Fee: $100 Members, $115 Non-Members
Classes in the Patio Gallery.
We believe that children are meant to learn through play. When children are engaged in interactive, hands-on learning activities, their creativity flourishes and they show an increased interest in school.  We help your child grow up with a thirst for knowledge. How do we do it? Snapology LEGO Club engages children ages 4-9 using LEGO® bricks, K'Nex and technology. While the kids are having fun with familiar toys, laptops and iPads, we sneak in the learning. Shh, don't tell them it's educational!
Taught by Snapology of Louisville-Northeast.
https://www.snapology.com/location/louisville
Session 5: Mondays, February 17 – March 23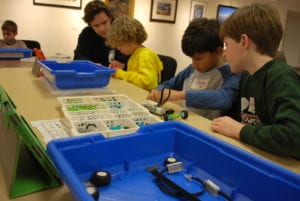 New to Uke – Beginner's Ukulele
Tuesdays
5:45-6:45 p.m. – Grades 2-8 and Adults
Fee: $100 Members, $115 Non-Members
Classes in the Patio Gallery.
Want to enjoy the fun of singing and playing music with your family.  Then this class is for you. Children will partner with an adult (parent, guardian, nanny, etc.) to create a music learning team. It is always more fun to learn and make music together.
The ukulele is a fun, unpretentious instrument that you can take just about everywhere. In this beginning ukulele class, you will learn to fluently play the four chords you need for hundreds of songs. Special attention will be devoted to learning how to strum and sing and at the same time. You'll have some great tunes to be able to play for yourself, or with others.
This class is taught by Lisa Kljaich, The Ukulele Fool – a YouTube ukulele instructor.  Lisa is a retired public-school music educator who went on to a second career of teaching adult beginners. Students will have access to video practice materials to work on at home between weekly classes.
Students need a ukulele, a music stand and a tuner.
https://www.youtube.com/channel/UCnILEKaqC7Plp33DZUZ8Mkg
Session 5: Tuesdays, February 18 – March 24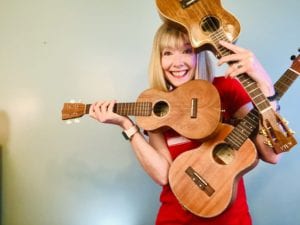 Ballet & More
Wednesdays
4:30-5:30 p.m. – Children ages 3-6
Fee: $85 members, $100 non-members
Young dancers will learn to express themselves through movement. The class will focus on gross motor skills, balance, and coordination to help kids grow both physically and cognitively. Dancers are asked to wear clothes they can move in and be ready to have fun! Classes will be in the Patio Gallery.
Taught by McKenzie Ricklefs, of the Bellarmine University Dance Team
Session 5: Wednesdays, February 19 – March 25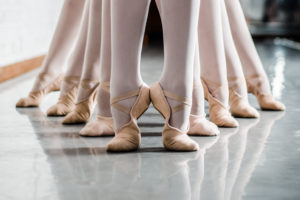 Chess Club
Thursdays
5:45 – 6:45 p.m. – Children grades 2 – 5
Fee: $85 Members, $100 Non-Members
Learn chess basics and fundamentals, algebraic notation, rated tournament rules and regulations.  The participants will learn the 3 ways every chess player can grow, the 7 Deadly Tactics, and more from a certified chess coach. Opportunities for local and regional tournaments for members of the Chess Club. Classes in the Patio Gallery.
*All Semester Chess Club Rate (January-May)
Fee: $200 Members, $250 Non-Members
Session 5: Thursdays, February 20- March 26