Enter the Performance Room and work with one of our trainers in a small group setting. Benefits include hands-on training, strength and cardio improvement, peer support, workout variety and mastery of technique. Class sizes are 4-8 people.
Rates
Drop in class – $12
10 pack – $100
Pay for classes at the Member Services desk or through the trainer.
Classes will be held in the Performance Studio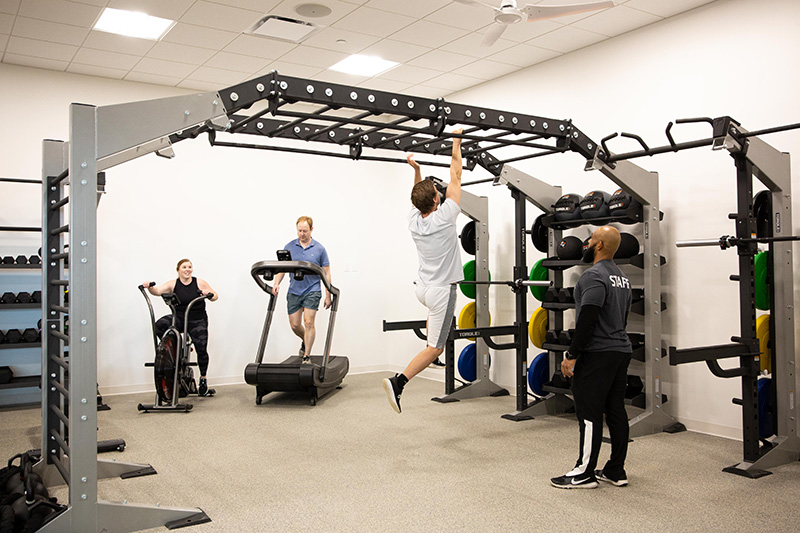 Our signature small group training. Strength and conditioning for maximum results. A combination of barbell strength training with high-intensity circuit training for maximum results. Functional training at its finest.
Designed for maximum calorie burn in a small group setting. Workouts consist of bodyweight exercises, plyometrics, TRX, dumbbells and kettlebells.
Intended to offer gains in raw power and strength for the intermediate/advanced lifter. This class will include compound exercises to increase overall strength and accessory work to bring up weak points.
Keep it simple with this class focusing on the fundamental barbell lifts.  Ideal for beginners. Watch your strength levels increase using a linear progression model.