CenterStage Academy is a youth theatre arts program specializing in quality training for the child performer – singing, acting, dancing. The kids will culminate their training in a performance at the end of the Academy while gaining real stage experience and learn what it takes to perform in a musical.
CenterStage Academy Players present ARF!
Doggie Town is a-buzz with excitement! Judges from the famous Wurstchester Dog Show are coming to spot new talent, and everyone is busy rehearsing for the big show. General German Shepherd is drilling on proper etiquette and discipline, the singing Dalmatians are connecting the dots, the Boxers are toning and getting in shape. But why is Rover the mutt so sad? Join the huskies, poodles, pointers and more as they help Rover discover his special talent!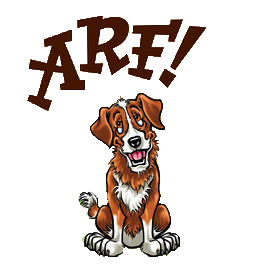 There are only 15 spots available. First come, first served. Payment is due at registration to hold your child's spot in the class.
October 13, 2019 – December 15, 2019
Grades K-1
Rehearsals: Sundays 12:30- 2 p.m.
Non-Member:  $180
Member: $160
No refunds.
Orientation: Sunday, October 13 at 12 p.m.
Minimum of 12 students. Maximum of 15.
PUBLIC PERFORMANCES
Sunday, December 15, 2019 at 2 p.m.
Admission is FREE