SPOTLIGHT YOUTH MUSICAL THEATRE CAMP-2 WEEKS
BACKSTAGE MAGIC!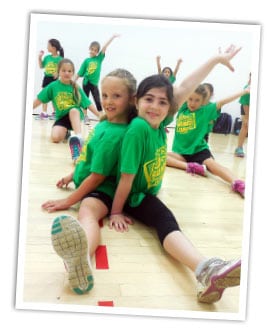 Grades 4-8      June 6-17   Tier C
Your imagination will run wild as we pull back the curtain and unveil the magic of technical theatre.  From scenery to lighting, sewing to painting, costuming to crafting: each day will be spent learning basic theatrical design concepts  through a multitude of hands on activities and projects as well as workshops with professional artists, including creating your own designs and backdrops for our Spotlight Youth Musical Theatre summer camp productions.   Some activities will include scenic model building, mask making, scene painting, basic sewing and rendering.
SPOTLIGHT YOUTH MUSICAL THEATRE CAMP-2 WEEKS
SWAMPED!
Grades 1-3      June 20-July 1   Tier C
The swamp is all a buzz with party preparations galore and you're invited.  Naturally the turtles are late and Bully Bullfrog is being bully.  Spend two weeks partying with us in the swamp where you will learn to sing, dance, and act all culminating in a "swamptastic" performance.  This "ribbiting" show based on themes of friendship, tolerance and courage features five original songs, rhyming dialogue and over forty speaking roles.  And if that is not enough, you get to swim with the tadpoles every day!
*SPOTLIGHT YOUTH MUSICAL THEATRE CAMP-2 WEEKS
FREDDIE THE FROG AND THE JUNGLE JAZZ
Grades 3-6      July 4-15  Tier C
Join trumpet playing elephants, trombone sliding tigers, clarinet playing monkeys and a flock of seagulls asn they sing, swing, and improvise in this Hot-cha-cha show.  Featuring five original songs, jazzy dialogue and over twenty speaking parts, this unique musicals final performance will have everyone tappin' their toes, dancin' in the aisles and swingin' from the trees "N'awlins Style." Complete your jazzy, jungle jaunt each day by going for a dip in the local watering hole.
SPOTLIGHT YOUTH MUSICAL THEATRE CAMP-2 WEEKS
PIRATES 2: THE HIDDEN TREASURE
Grades 4-8      July 18-29   Tier C
"Argh" you ready to seek adventure and treasure on the high seas?  Your favorite Pirates are back and find themselves shipwrecked on a deserted island…or is it?  Will the King of the High "C's" have a plan to save the day?  Through the course of their musical adventures, the pirates discover that real treasure is something they have plenty of…friendship and family.  Designed for upper elementary and middle school, this musical features six original songs and a witty script with over twenty speaking parts. After singing and dancing in the sand all day, you will "Yo Ho Ho" with joy after a refreshing paddle in the lagoon.
Download pricing and registration information.
Click here to register online for Summer Camp
For more information about any of these camps, contact Betsy Schwartz, Camp Director, 502.238.2708, bschwartz@jewishlouisville.org