Kiss Me Kate
Music & Lyrics  by Cole Porter
Book by Samuel & Bella Spewack
JUL.6-23, 2017
(Kentucky Shakespeare in Central Park AUG. 1-6, 2017)
It is "Another Op'nin, Another Show" for a troupe of actors as they arrive in Boston and are preparing for opening night of a musical version of Shakespeare's Taming of the Shrew.  Soon a play-within-play unfolds where each character's onstage life is complicated by what is happening offstage.  Kiss Me Kate, a five time Tony Award winning, Cole Porter classic, has been a favorite among theatre audiences for nearly seventy years and is considered to be a jewel in Broadway's crown.
SPONSORED BY:


Smokey Joe's Café, The Songs of Leiber and Stoller
Music & Lyrics by Leiber & Stoller
SEPT.7-17, 2017
Considered by many to be the inventors of rock and roll, Leiber and Stoller's songs provide the backdrop for an electrifying musical illuminating a golden age of  American culture.  With classic themes of love won, lost and imagined combined with hilarious real-life situations and featuring nearly forty of the greatest songs ever recorded, Smokey Joe's Café isn't just a great, pop music revue- it is a compelling piece of musical theatre not to be missed.

Jekyll & Hyde
Music by Frank Wildhorn
Book & Lyrics by Leslie Bricusse
Conceived for the Stage by Frank Wildhorn & Steve Cuden
OCT.19-NOV. 5, 2017
The epic struggle between good and evil comes to life onstage in this Gothic musical phenomenon. An evocative tale of two men- one, a doctor, passionate and romantic; the other, a terrifying madman- and two women- one beautiful and trusting; the other, beautiful and trusting only of herself- both women in love with the same man and both unaware of his dark secret, Based on the classic story by Robert Louis Stevenson and featuring a thrilling rock musical score, Jekyll & Hyde has mesmerized audiences the world over for over twenty five years and will no doubt mesmerize you as well.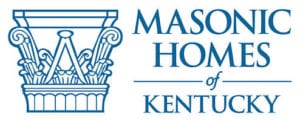 PRESENTS:
Driving Miss Daisy
By Alfred Uhry
JAN.11-21, 2018
A play by American playwright, Alfred Uhry, Driving Miss Daisy, set in Atlanta, Georgia, explores the complicated relationship of an elderly, white, Southern, Jewish woman, Daisy Werthen and an African-American chauffer, Hoke Colburn, from 1948 to 1973.  Over the 25 year journey of Hoke "driving Miss Daisy', they learn much about each other as well as themselves, ultimately forming a strong bond and lifelong friendship.  Driving Miss Daisy won the 1988 Pulitzer Prize for Drama.
Andrew Lippa's Wild Party
Music and Lyrics by Andrew Lippa
Book by Andrew Lippa
Based on a poem by Joseph Mancure Marchs
FEB.15- MAR.3, 2018
Decadence and excess are the "life of the party" in this jazzy, 1920's, steamy, prohibition whodunnit.  Lovers, Queenie and Burrs throw a "wild party" in their Manhattan apartment.  After the colorful arrival of a slew of guests living life on the edge, Queenie's wandering eyes land on a striking man.  As the decadence reaches a climax, so does Burr's jealousy.  With gun in hand and inhibitions abandoned, a shot is fired, but who is the victim.  Featuring one of the most exciting, pulse-racing scores ever written, Andrew Lippa's Wild Party is a darkly, brilliant gem you don't want to miss!

Disney's The Little Mermaid
Music by Alan Menken
Lyrics by Howard Ashman &Glen Slater
Book by Doug Wright
APR.12-29, 2018
In a magical kingdom beneath the sea, the beautiful, young mermaid, Ariel, longs to leave her ocean home to live in the world above.  Based on one of Hans Christian Anderson's most beloved stories, Disney's The Little Mermaid is a hauntingly beautiful love story for the ages.  With award winning music and lyrics and a compelling and clever book, this fishy tale is sure to capture your heart and leave you tapping your fins.
THE ROCKY HORROR SHOW
Music, lyrics and a book by Richard O'Brien.
May 31-June 14, 2018
A fast-paced potpourri of camp, sci-fi and rock 'n' roll, among other things, The Rocky Horror Show, a musical horror parody based on the popular cult film — tracks the exploits of naïve couple Brad and Janet after they stumble upon the bizarre lair of Dr. Frank-N-Furter. Sing and dance along with us as your favorite characters spring to life in this live stage adaptation hailing straight form Broadway.  Special late night performances will add to the campy fun.
Become a Season Subscriber and SAVE!
-Or- Click here to become a SEASON SPONSOR for ALL the perks!