Weekly, June 10 – August 9 | Camp Hours: 9 a.m.-4 p.m.
Join us for an unforgettable summer with Trek! Trek will include two field trips each week and multiple overnights during the summer.
Daily Activities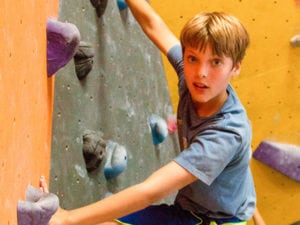 Campers will participate in games and sports, dance, arts and crafts, science, nature, swimming, drama, Israeli culture, music and more!
When field trips allow, all Trek campers will have free swim daily. Click here for more information.
Special Events & Dress-Up Days
Participate in Maccabiah (Color Olympics), a 4th of July Cookout Israel Week, a Talent Show and more. Each week will have a dress up day on Wednesdays to dress like we are going on vacation to the destination of the week. Funky Fridays will also have dress up themes to just be silly and have fun! Click here for a schedule.
Pricing
Trek at Camp J costs per week | $282, $255 The J Member, $276 The J Summer Member
Get Up Gang (morning) costs per week | $52, $38 The J Member, $44 The J Summer Member
Stay and Play (afternoon) costs per week | $82, $68 The J Member, $74 The J Summer Member
Click here to register online for Summer Camp
For more information, contact the Camp Office at 502-238-2718 or campj@jewishlouisville.org.