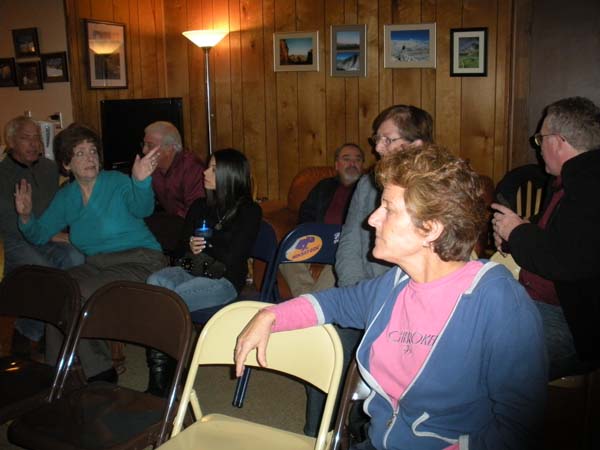 [by Shiela Steinman Wallace]
Sometimes it seems like everywhere you turn, Israel is under attack.
Iran's president, Mahmoud Ah-madinejad makes constant verbal attacks on Israel stating loudly again  and again that the Jewish State has no right to exist while Iran pursues a nuclear weapons program.
Anti-Israel activity is evident on many campuses.
The United Nations' Goldstone Report on the Gaza invasion is blatantly one-sided, accusing Israel of war crimes without balanced investigation and ignoring circumstances like Hamas' launching attacks from civilian areas or the fact that Israel endured years of rocket attacks on its citizens before acting to protect them.
Israel's accusers condemn the IDF for the flotilla incident, conveniently ignoring that those who were killed were armed and attacking the Israeli soldiers and that the soldiers fired in self defense.
How can Israel's supporters come to its defense effectively?
On Sunday and Monday, November 14 and 15, Erez Cohen, the Israel Fellow from the University of Illinois Hillel was in Louisville to help provide answers.
On Sunday, he met with about 20 people at Kathy Karr's home and engaged them in discussion about their concerns.
Cohen distinguished between individuals who are anti-Israel and those who are pro-Palestinian, indicating that people may fall into either or both categories. He also pointed out that many of the protesters "really care about people and don't want to see suffering."
These individuals, he said, hear about the oppressed Palestinians and the murder of innocent civilians, often relying on false information provided by hard-core anti-Israel groups that are trying to delegitimize Israel.
Cohen encouraged Israel's supporters to engage the protesters in conversation. Ask them what they are trying to say, he counseled. That will separate those who are anti-Israel from those who oppose oppression.
If the protesters are anti-Israel, walk away, he advised. You will not be able to change their minds.
If they are anti-oppression, ask them to set a time to sit down and talk with you so you can debunk the lies and provide facts. A good source of factual information is CAMERA, the Committee for Accuracy in Middle East Reporting in America.
Kathy Karr and Laurence Nibur hosted this event.
Cohen also shared lunch with some University of Louisville students at the Interfaith Center on Monday. They were joined by Professors Lee Shai Weissbach and Natalie Polzer and Hillel Director Tzivia Levin.
The students, some Jewish and some not, discussed examples of anti-Israel activities at U of L and other campuses. Cohen encouraged the students to talk with university leadership when they hear about these events.
They also discussed differences between Israeli and American culture, and Cohen urged the students to visit Israel, to become more knowledgeable about Israel's politics and lifestyle, and to meet Israelis. He talked about travel opportunities to Israel for Jews and non-Jews.
Cohen also discussed some volunteer work he has done in Africa.
Cohen's visit was sponsored by the Jewish Community Relations Council and the Jewish Community of Louisville.
{gallery}Community/2010/111910/ErezCohen{/gallery}