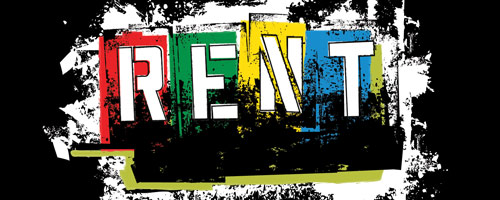 CenterStage at the Jewish Community Center launches a season of award-winning, thought-provoking theater with RENT, which will run July 12-29 in the Linker Auditorium.
Based on Puccini's La Boheme, the show ran for 12 years on Broadway and won both the Pulitzer Prize and the Tony Award for Best Musical. Its tragic but uplifting story of a group of young artists struggling to meet the challenges of life in the time of AIDS resonated with a generation and continues to move audiences today.
Jonathan Larson wrote the book, music and lyrics for the show. His death, at age 35 on the eve of its first public performance at the New York Theatre Workshop, added to the searing emotion of the show.
Filled with upbeat rock songs and heartrending ballads, RENT tells the story of Mark, a filmmaker, and Roger, a musician, who are struggling to make ends meet when Mimi stumbles in their apartment and into Roger's arms. Meanwhile, Mark's ex-girlfriend, Maureen, now dating Joanne, is planning a major protest, and their friend Collins has struck gold in his discovery of Angel, a street performer, with whom he quickly falls in love. Their battles with AIDS, rent, vocation and love tear the friends apart and bring them back together again as they seek the meaning of life.
The show contains mature themes and strong language.
The CenterStage cast of veterans and newcomers includes Kate E. Reedy as Mimi, Jordan Price as Roger, Alonzo Richmond as Collins, Derius Kenner-Williams as Angel, Lamont O'Neal as Benny, Brian Bowles as Mark, Lauren McCombs as Maureen, and Tymika Prince as Joanne.
CenterStage Artistic Director John R. Leffert notes, "RENT is an amazing and powerful piece of theater. The characters are all real and very raw, and the story is still relevant and important, all of which makes directing this show a dream for me. I remember when I saw it for the very first time. I was moved beyond belief. RENT is what I believe theater should be: It moves you, makes you think and, hopefully, promotes change in each audience member."
Extending that mission, CenterStage will collect donations on behalf of several local HIV/AIDS charitable organizations at each performance.
Tickets are $18 in advance or $20 at the door. Call 459-0660 or visit https://jewishlouisville.org/centerstage to reserve tickets for what is sure to be a sell-out show.