Meet Our Personal Trainers & Pilates Instructors
If you would like to schedule a Pilates or Personal Training session, please call the Health & Wellness desk at 238-2727.
Rob Arnold, Personal Trainer
My name is Rob Arnold and I am originally from Davenport, IA.  I moved to the Louisville area in 2005 and have been entrenched in the fitness community here ever since.
I am a veteran on the U.S. Navy and spent a large part if my time as the Athletic Officer and PRT Coordinator for my various commands.  It was at this point that I realized how important the role of physical fitness, strength & conditioning, and healthy lifestyles were to everyone.  Since living in Louisville, I have been involved with everything from corporate wellness, high school strength and conditioning, health education, personal training, and was an integral part of the startup of several area fitness centers.
Recently I graduated with my M.S. in Exercise Physiology from the University of Louisville and I currently hold the Certified Strength & Conditioning Specialist (CSCS) certification from the NCSA.  I specialize in biomechanics, mobility / stability movement patterns, and performance based strength & conditioning.  I have trained several tactical athletes within law enforcement and the fire department and several of my athletes from the high school level have gone on to play in Division I sports.  I have also helped countless individuals simply train for their first 5k race or recover from an injury.
I am a firm believer in making every exercise session count and making sure every exercise you do makes you simply move better.  Through my program design, you will not only move better, you will get stronger, lose body fat, gain muscle, increase self confidence, and simply be a healthier person.  I look forward to the opportunity to train you.
---
Reed Davis, Personal Trainer
Reed is a NSCA certified personal trainer.  He holds a B.S. in Health and Human Performance and M.A.T. in Physical and Health Education, both from the University of Louisville.  He has served in the JCPS community as an educator and also a basketball and soccer coach.  Reed also has a background in mixed martial arts. Reed believes in complex training and approaching each training session with the same focus and intensity as the last to ensure results and efficiency.  Helping others learn how to work out correctly and reach their personal goals is his passion.  In his free time he enjoys weight training and HIIT programs, fishing, playing basketball and hanging with friends and family.  Reed is a Louisville native and currently resides in the Highlands neighborhood with his wife, Katie, and dog, Bart.
---
Sylvester Davis, Personal Trainer
Hi my name is Sylvester Davis. I have worked as a personal trainer/ strength and conditioning coach in the Louisville area for several years. I'm originally from Louisville and attended the University of Louisville where I graduated with a bachelor's degree in Exercise Science and Sports Medicine in 2005.
While at UofL I had the opportunity to work as intern strength and conditioning coach for the football program. Along with my internship I worked as fitness specialist/ personal trainer for a local fitness facility, Fitness on Frankfort. These opportunities as well as others in the fitness industry, helped to improve my abilities to teach and train good exercise technique to clients. Over time I have learned from and worked with some excellent trainers and coaches.  I have had the opportunity to train and work with many people from various walks of life achieving their fitness goals. I would like to share my skills, education and experiences in helping you achieve your fitness goals as well.
When I'm not working I enjoy hanging with friends and family, traveling, outdoor activities and playing and watching sports among other activities.
---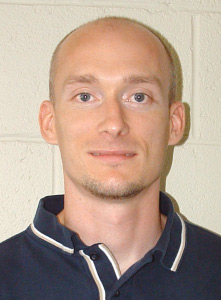 Chad Eurton, Personal Trainer
Chad has been personal training at the JCC for 11 years.  He holds a Bachelor of Science in Exercise Science from Ball State University and is currently pursuing a Doctor of Physical Therapy at Bellarmine University.  He is CSCS certified through the National Strength and Conditioning Association and has been a USAW club coach and ACE certified personal trainer as well.  He has taught teen fitness, adult group training, senior fitness, indoor cycling, sports conditioning, and has developed individualized programs for those from age 10 to age 90.
---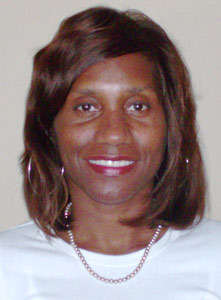 Sherry Fields, IM=X Pilates Trainer
Sherry Fields began training in IM=X (Integrated Movement Xercizer) Pilates in 2008 and found it to be one of her true passions. Sherry gained her Instructor Training Certification at the IM=X Pilates Corporate Headquarters in New York City as a pathway to fitness for anyone wanting to increase their physical strength, improve cardio health, endurance, muscle tone and flexibility. Sherry is a graduate of Western Kentucky University with a BS in Industrial Technology.
---
Collin Fitzsimmons, Personal Trainer

Certifications: Masters Degree in Exercise Physiology concentration in Strength and Conditioning, American College of Sports Medicine-Certified Personal Trainer
Goal: My goal as a personal trainer is to create a personalized workout plan that will make you leaner, faster, and stronger then you ever have before. I want to motivate you to be the best you can and not settling for anything less.
Experience: I have worked as a fitness coach here at Jewish Community Center for 4.5 years. I have coached middle school soccer (5th and 6th grade) at Collegiate for two years. On top of working at JCC, I have worked in corporate wellness for 2 years training individuals from Papa John's, Brown Foreman, Zeon Chemicals, as well as the firemen from Saint Matthews Fire Department.
---
Emily Hummel, IM=X Pilates Instructor
Emily has been teaching group fitness classes for several years.  She holds a Bachelors of Arts from Bellarmine University and a Masters in Education from the University of Louisville.  She currently  holds certifications through IM=X Pilates, AFAA Primary and CPR.
---
Denise Joseph, Personal Trainer
After working in the corporate world for 26 years, Denise pursued her passion for fitness and with a desire to help people achieve fitness goals she became a personal trainer.  She was certified by the American Council on Exercise (ACE) in 2007 as a Personal Trainer.  She is also certified with the American Red Cross in CPR and AED.  Denise specializes in Woman's Group Personal Training, Core Training, Teen Fitness, and Strength Training.  As people, Denise feels that we all need motivation continuously throughout life.  We are all individuals with different strengths, weaknesses and goals.  She makes it her commitment to provide a service that focuses on her client's individual needs.  Denise believes that together we can develop a program that addresses goals that can be adapted as progress is made.
---
Susan Kwasny, Personal Trainer
Susan Kwasny is an ACE certified Personal Trainer and Lifestyle & Weight Management Consultant as well as an AFAA certified Group Fitness Instructor.  She also holds certifications in cycle, Spinning®, senior fitness, and CPR/AED.  She specializes in various forms of fitness including boot camp, whipping, step aerobics and resistance training.  She received her Bachelor of Science in Sport Administration from the University of Louisville.  In addition to her work at the JCC, Susan enjoys high-intensity cardio exercise as well as power lifting.  Susan has two girls, ages five and two.  She lives in the Highlands with her husband, David, who is an Oncology Pharmacist and a fellow fitness enthusiast.  Susan's motto is, "Life begins at the end of your comfort zone."
---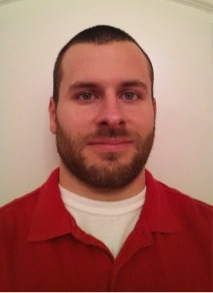 Ryan Perryman, Personal Trainer

Ryan has 14 years of consistent "under the bar" weightlifting experience. He has competed in Strongman events and was a Physical Training Leader in the military. His philosophy in exercise is to educate his clients in intelligent, functional movements; imparting concise, solid knowledge so that his clients can lift as greatly and as safely as they can with or without his presence. Ryan is in his final semester of Undergraduate School and will finish with a degree in Humanities. He has applied for Graduate School at the University of Louisville and will begin working on his Master's in Exercise Physiology next year. He is certified as a personal trainer through the National Strength and Conditioning Association.
---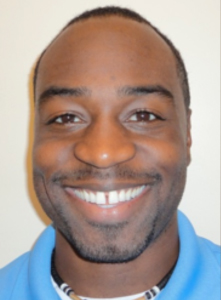 Jonathan Rudd, Personal Trainer

Being a native of Louisville, Jonathan attended Ballard High School where he was a student athlete; he participated in football and track & field. His interests in athletics lead to a Bachelor of Sciences degree with a concentration in Exercise Science from the University of Louisville in 2008. Immediately after completing his degree, Jonathan became a Certified Strength & Conditioning Specialist through the National Strength & Conditioning Association. As a personal trainer, he has the ability to coach/guide people in changing their lives for the better. He not only trains his clients, but he educates them on the importance of health and wellness to achieve their overall fitness goals. His approach not only aids in one's physical health, it also, sustains the overall well-being of mind and body as a whole. Having a personal family history of type II diabetes reinforces Jonathans emphasis on the importance of physical health, which for him, has become not simply a job, but a way of life.
---
Bekki Jo Tressler, Personal Trainer and IM=X Pilates Trainer

Bekki Jo brings 22 years of fitness experience to the JCC.  She has a Bachelor's of Arts degree in Mass Communications from Western Kentucky University and a Master's of Liberal Studies in Sociology from Indiana University.  Bekki Jo holds a personal training certification from AFAA; beginning and advanced certifications from IM=X Pilates for both the Xercizer and Mat-Based Pilates.  Bekki Jo holds certifications from AFAA in Step, Group Fitness and Cycling with addition certifications in Cycling with Schwinn and Keiser, senior fitness with Silver'N'Fit and CPR/AED.  She has been an Examiner for AFAA for 10 years.   In her free time, she is a College Professor of Sociology.  She is married and has three step children.
---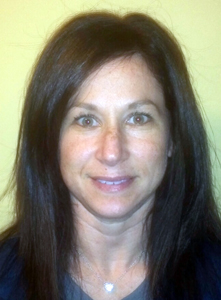 Jenny Wax, Personal Trainer
I have been working in healthcare & fitness for 10 years as an exercise physiologist and personal trainer. I earned my Masters in Exercise Physiology from the University of Louisville in 2001 and also earned a Masters in Occupational Therapy from Spalding University in 2009. I am a board certified & licensed occupational therapist and have been working with all ages in a variety of rehab settings including long-term care.
My expertise is in treating orthopedic injuries of all types, which have helped me fine tune my skills as a personal trainer. I also put a strong emphasis on nutrition as it is a key player in achieving any health & fitness goal.
In addition, I have completed many specialties within Health & Fitness including myofascial release technique, kinesiotape and recently completed the Jumpstart series for Muscle Activation Technique which I incorporate into my personal training sessions.