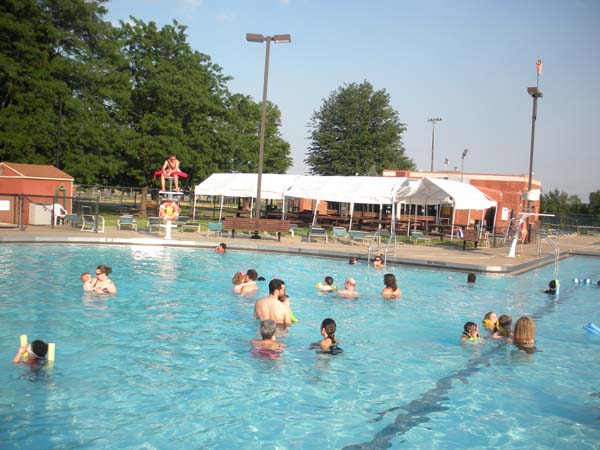 This summer, the temperatures have often pushed the thermometer readings into the 90s, so when the opportunity came for members of the Jewish Community of Louisville's Young Adult Division (YAD) to welcome Shabbat with a poolside picnic on Friday, June 25, more than 60 people turned out for the event, including many families with children.
Event chairs David and Elizabeth Kaplan led the Shabbat blessings, and there was challah for everyone.
It was picnic dinners from home for everyone, but each family also brought a dessert to share with the community. The relaxing evening also included dips in the pool and an opportunity for the children to listen to and sing along with local folksinger John Gage.
{gallery}Community/2010/070910/Poolside_Shabbat{/gallery}