Editor's note: As has become tradition in the Louisville Jewish community, Amy Benovitz organizes a diverse army of volunteers who contribute or volunteer at service agencies across the city throughout the Christmas season for our yearly Merry Mitzvah Project. The following is her report.
[by Amy Benovitz]
Habitat 2010: Our Habitat House at 2925 Dumesnil will be completed and dedicated on Sunday, January 23, at 2 p.m. Thanks to everyone who participated,
especially the staff at Jewish Family & Career Services and Executive Director Judy Tiell, who spent an October morning helping others and providing lunch.
Merry Mitzvah 2010: By the date you read this report, almost all of our projects will have been filled. Thank you for another successful volunteering season. I especially want to thank everybody who answered the call for coats, blankets, soups and warm weather clothing! Four carloads of coats, blankets, new tee shirts, shoes, sleeping bags, socks, gloves and caps have already been delivered to Coalition for the Homeless, Catholic Charities, Volunteers of America Family Emergency Shelter and Jefferson Street Community Center/Choices this month.
We are still collecting. These agencies are amazed by the outpouring of support. Two of them serve those who truly live outside. Thanks specifically to Ink Productions (Chrystal Rosenberg), Mary Delk, Mindy and Jacob Blum, Sandy Bowen, Patty Noble, Friedman and Nadler families, Beverly Liefer, The Temple Religious School, Linda and David Fuchs, Kevin Scarborough, District Court Judges Matt Eckert, Shiela Collins, Claude and Mary Prather, Debbie DeWeese and Marci Rosengarten.
A special note of thanks to Jessica Hymes, 13, daughter of Dena and Bill Hymes, who asked for children's coats during her November bat mitzvah weekend. She enabled more than 40 children residing at the Volunteers of America Family Emergency Shelter to have warm coats this winter. Thanks also to an upcoming bat mitzvah, Arianna Goldstein, daughter of Elise and Craig Goldstein who organized a cookie and play date with these shelter children. The families always appreciate our involvement at making their stay easier.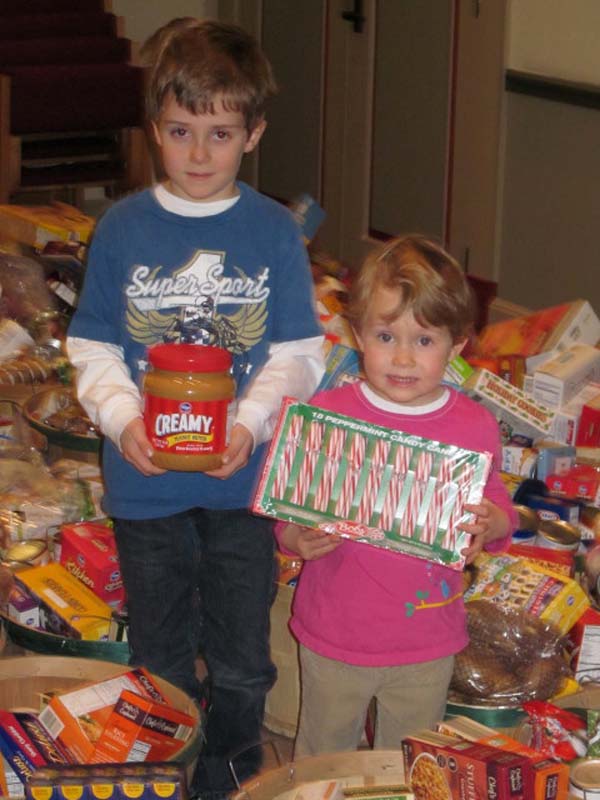 Further, before Thanksgiving, several women (Samantha, Susan and Johanna Bleiden, Carol Heideman, Marlene Schaffer and Mindy Needleman) prepared dinner for 60 at the Volunteers of America Family Emergency Shelter in recognition of Hunger and Homelessness Awareness Week. The salad and lasagna were great! (This shelter would welcome any lunch or dinner events as a break from their usual menus).
Merry Mitzvah is in full swing and we have already "been elves" by wrapping presents at Brooklawn Children's Home, brought an elf and Santa to a Wellspring Party for women with mental illnesses and packed 800 Kroger bags with holiday food. Besides the Jewish Community, this diverse army of volunteers includes members of the JCC (my pilates classmates), Jefferson District Court Judges, co-workers from Mental Inquest Court and Central State Hospital, neighbors and wonderful donors from Louisville Bridge Center. Thank you
If you are interested in other Merry Mitzvah options, you must RSVP by Saturday, December 18.