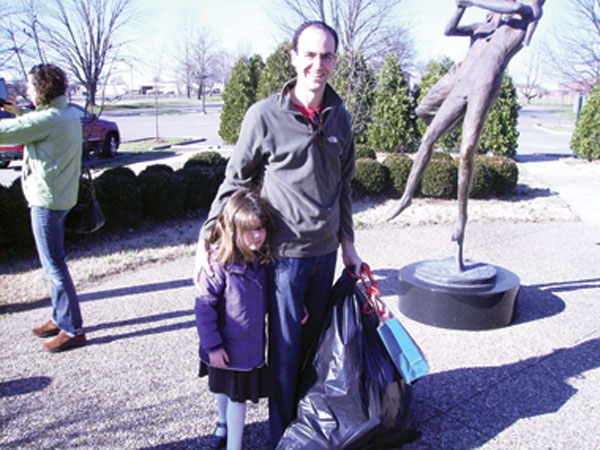 The JFCS Board Room was the center of "mitzvot" and fun for more than 50 adults and children attended the Chanukah Family Mitzvah Event at Jewish Family and Career Services on Sunday, December 18.
The mission of the Family Mitzvah Committee is to enhance children's awareness of tikkun olam, the repair of the world, by giving them opportunities to give back to the Jewish community. JFCS Board member Beth Salamon chairs the Mitzvah committee.
JFCS partners with many volunteers at Temple Shalom who, for the past 22 years, have organized, sorted and wrapped all of the "Hanukah Helpers" gifts. This year, the program provided gifts for 47 Jewish children who were "adopted" by the Jewish community to ensure they would have holiday gifts and warm clothing for the winter.
The Family Mitzvah participants unloaded the truck full of "Hanukah Helpers" gifts from Temple Shalom, packed Chanukah food baskets for other Jewish families in need, and created beautiful arts and crafts projects that will be shared with the Jewish residents at Four Courts.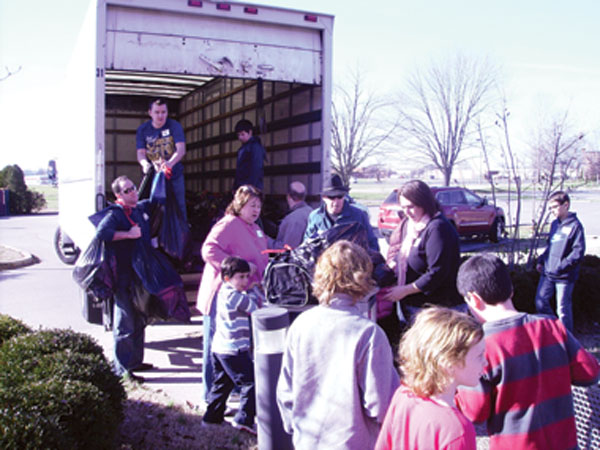 In another example of tikkun olam, Rabbi Chaim Litvin was instrumental in orchestrating and creating the first ever "Canorah," a menorah created from donated canned goods, in the JFCS lobby. Participating children helped him build the structure, which will be "lit" during the Chanukah week. The canned goods will be donated to the JFCS Food Pantry.
JFCS Executive Director Judy Freundlich Tiell addressed the group emphasizing the importance of mitzvah projects and explaining how the food baskets and Hanukah gifts would be distributed to Jewish families.