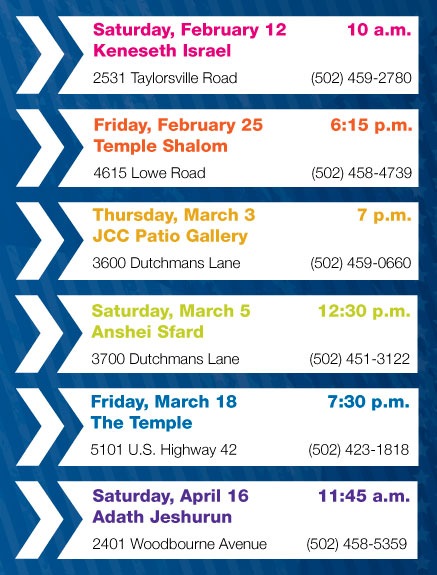 A conversation works two ways: you hear and you are heard. The Jewish Community of Louisville knows that the best way to serve the community is to engage in conversations with community members. The first meeting was held at Keneseth Israel on February 25, but there are several more opportunities to talk with JCL President and CEO Stu Silberman.
You're invited to meet him on Friday, February 25, at 6:15 p.m. at Temple Shalom; Thursday, March 3, at 7 p.m. in the Patio Gallery at the Jewish Community Center; Saturday, March 5, at 12:30 p.m. at Anshei Sfard, Friday, March 18, at 7:30 p.m. at The Temple; or Saturday, April 16, at 11:45 a.m. at Adath Jeshurun.
Silberman will update you on the progress the JCL has made since the merger of the Jewish Community Center and the Jewish Community Federation, and he'll share his vision going forward.
He will also be there to listen to your vision, ideas, needs and concerns.