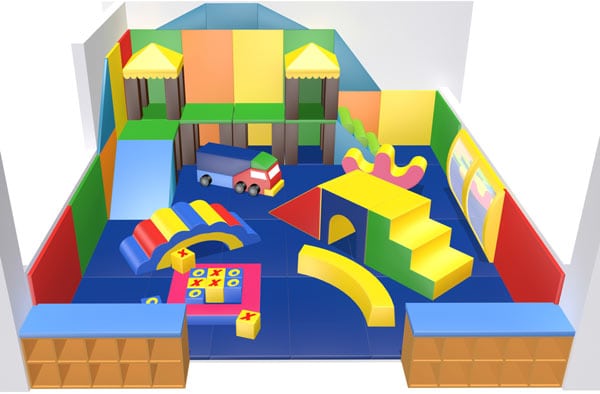 The new play space opening this fall in the basement of the Jewish Community Center will be a place for children to play indoors and enjoy the JCC with their parents.
Work has begun on the new space, which is outside of the J-Play room. The drywall is up, and the play equipment will arrive sometime this summer.
"Through the generosity of the Roth Family Foundation, our ELC families and the Jewish Heritage Fund for Excellence, we are able to provide a bright new play space for young children. When the former climbing room on the first floor was damaged by a flood, we decided to create a new space," said Sara Wagner, senior vice president and chief operating officer.
"We are very excited to provide a destination for families to go to connect," Wagner said. For many years, children grew up playing in the climbing room, and now a new generation will be able to enjoy the new space. "The JCC is a second home for many of our members, and this will be a great place for the younger generation to play," she added.
The play space will have cubbies for shoes and benches for parents to sit and watch the children play. It will be available to children in the Early Learning Center, as well as members' children, with parental supervision.
"It will create a place for families and toddlers to hang out," said Angie Hiland, assistant ELC director. "If big kids are here for Sunday school, parents can take the littles down there to play while they wait."
All children who use the space must be supervised by a teacher or parent.
"It's a nice family space that will enhance our school and all JCC families' experiences" said Norma Cahen, ELC director.
"It caters to young children, and right now, we don't have a lot of indoor space for the younger ones," Hiland added.
The space was funded by Meet the Challenge Campaign donors; the Roth Family Foundation and ELC families and the Jewish Heritage Fund for Excellence. "I look forward to seeing lots of young children jumping, playing and using their imaginations in their new play space," Wagner said.