Each season, under the inspiration of Artistic Director John R. Leffert, CenterStage embarks on seven ambitious productions of popular Broadway classics. Join us in the Spotlight as we take you beyond your expectations with visually stunning sets and costumes, amazing talent and music that will move you.  Become a SEASON SUBSCRIBER today by calling (502) 459-0660.

Legally Blonde: July 11 – 21, 2013
Harvard's beloved blonde takes the stage by pink storm in this fun, upbeat musical about self-discovery. Based on the adored movie, LEGALLY BLONDE: THE MUSICAL stays true to form with a peppy score and playful book. This musical is ridiculously enjoyable from start to finish.

A New Brain: August 15-25, 2013
Based the real life struggle of the author, this show is about making the most out of life in the face of tragedy. When a neurotic, frustrated composer is confronted with a terminal illness, he finds salvation in the healing power of art.
Hilliard Lyons and Greg & Melinda Vincenti present….
A new production of BOUBLIL and SCHONBERG'S

LES MISERABLES
"Les Miserables is licensed by Music theatre International (MTI) by arrangement with CAMERON MACKINTOSH LTD."

October 24 – November 10, 2013
This epic, grand and uplifting tale of passion and destruction in 19th century France packs an emotional wallop that has thrilled audiences all over the world.
Best Little whorehouse in Texas: January 9 – 19, 2014
This happy go lucky view of small town vice and statewide political side-stepping recounts the good times and the demise of the Chicken Ranch.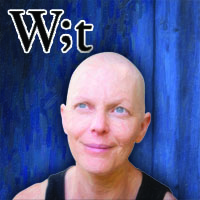 Wit: February 13 – February 23, 2014
This Pulitzer Prize winning drama follows a brilliant and exacting poetry professor as she undergoes experimental treatment for cancer. A scholar who devoted her life to academia, she must now face the irony and injustice of becoming the subject of research.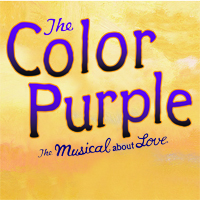 The Color Purple: March 20 – April 6, 2014
Set to a joyous score featuring jazz, ragtime, gospel, and blues, The Color Purple is a story of hope, a testament to the healing power of love, and a celebration of life.

Hilliard Lyons and Greg & Melinda Vincenti present….
The Sound of Music:
May 8 – 18, 2014
A classic Rodgers and Hammerstein musical based on the memoir of Maria von Trapp, a nun who becomes the governess to Captain Von Trapp's seven troublesome children. Maria teaches them to sing and Captain Von Trapp to love, but when the Nazis invade Austria, the whole family is forced to flee to safety.

All tickets are $18 per person in advance, $20 at the door. Group rates available by request (20 or more).
Rush Tickets
Rush tickets are now available as a new way to help patrons save on their CenterStage tickets! Rush tickets are only available for evening performances on Sunday, Monday and Thursday for only $10 a ticket! Up to 20 rush tickets will be sold for each performance. Rush tickets can only be bought in person the day of the performance from 10 a.m.-5:30 p.m. at the front desk of the JCC. After all 20 rush tickets are gone, there will be no more tickets sold at the rush price. Rush tickets will be limited to two per person.
Season Subscriber Benefits
"A CenterStage season ticket is arguably the best bargain in town, offering Broadway quality productions and an eclectic repertoire." -Anne Fox Miller
Become a SEASON SUBSCRIBER today by calling (502) 459-0660.
– Priority seating before house opens
– Discount tickets to other cultural arts events (CenterStage Season Extras)
– Up to 35% savings
– Backstage Pass: Join us for a rehearsal to see how the magic happens. The dates listed below are not actual performance, but only an open rehearsal. These rehearsals are open to subscribers only. You do not need to make reservations to attend.  They will start at 7:30 p.m.
Producer's Club
Your $40 tax-deductible donation includes:
– Priority seating before house opens
– Complimentary concessions
– Name recognition in show program show
Order your season tickets today! (502) 459-0660 ext. 0