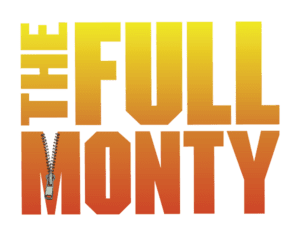 CenterStage actors often bare their souls on stage, but not so much their … um … bodies. The men in The Full Monty will bare it all for comedy and a great story.
Don't worry, you won't really see anything. They will be completely naked in one scene, but clever lighting will prevent you from seeing things you may not want to.
"They are very brave guys," said Frank Goodloe, CenterStage artistic director. "It's a number that gets rehearsed many, many, many, many times."
The play, one of CenterStage's most-requested shows, is based on the 1997 movie of the same title, a low-budget British film that became a sleeper hit. Six guys in Sheffield, England, are down on their luck. They have lost their jobs and are struggling with their personal lives. One of the guys decides to start a strip show when he learns that his wife went to a Chippendales-type performance, but they choose to differentiate themselves from the beefcakes by going "the full-Monty."
The movie and subsequent play were written by Simon Beaufoy; the book and lyrics by Terrence McNally, with music and lyrics by David Yazbek. The CenterStage version places the men in Buffalo, New York.
This is the third time that CenterStage has staged the show, and the second time Goodloe has played the part of Horse, the oldest member of the group.
"He's the senior citizen, and he's dealing with what a lot of seniors face," Goodloe said. "You know, not being hired anywhere and living up to a stereotype."
Jerry, played by Brian Bowles, is dealing with the loss of his job, his ex-wife dating someone new, and a challenging relationship with his son. Bowles recently played Cinderella's Prince in Into the Woods.
Dave, played by Daniel Smith, lost his job at the same time. He is overweight, and his marriage isn't what it should be. Smith played the Steward in Into the Woods.
Harold, played by Alex Craig, was a foreman at the warehouse and is afraid his wife won't love him because he can't provide the lifestyle to which she's become accustomed. Craig is returning to CenterStage after about a nine-year hiatus.
A CenterStage newcomer, Brandon Fouch is playing Ethan. Jake Minton plays Malcolm. Drew Ashley plays 10-year-old Nathan in the show, and Kate Walsh is back as costumer.
"These six guys come together and actually have a true bond with each other," Goodloe said. "It's through that bond that they realize that relying on each other, and with courage and strength, they're able to mend personal relationships with their loved ones and they have the ability to go, you know, all the way. It's funny, but it's very heartwarming, and it's charming."
"It's something that we all deal with," he added. "We all have insecurities. We all have things that we're dealing with, and how do we get over them? We get over them by, you know, other people, other friends and making a bond with someone and finding things we all have in common."
While the final scene, when the dancers bare all, is difficult for the actors, it's not the hardest scene, Goodloe said. There is another in which the men are sitting around in their underwear discussing their insecurities, and the women come in and start reinforcing their fears.
"And that's like, well painful," Goodloe said. "The scene seems like it goes on forever, and like I said, you are talking about your insecurities because they start saying, 'He's fat, he's old, he's too skinny, he's got pimples on his ass,' and you're like, 'Oh my God, they're talking about all our insecurities and this is the worst thing! I'm standing here in nothing but my underwear!'"
Want to go?
The Full Monty plays from January 10 through 27 at CenterStage. Showtimes and tickets are available at jewishlouisville.org/the-j/centerstage/2018-19-season/the-full-monty/.