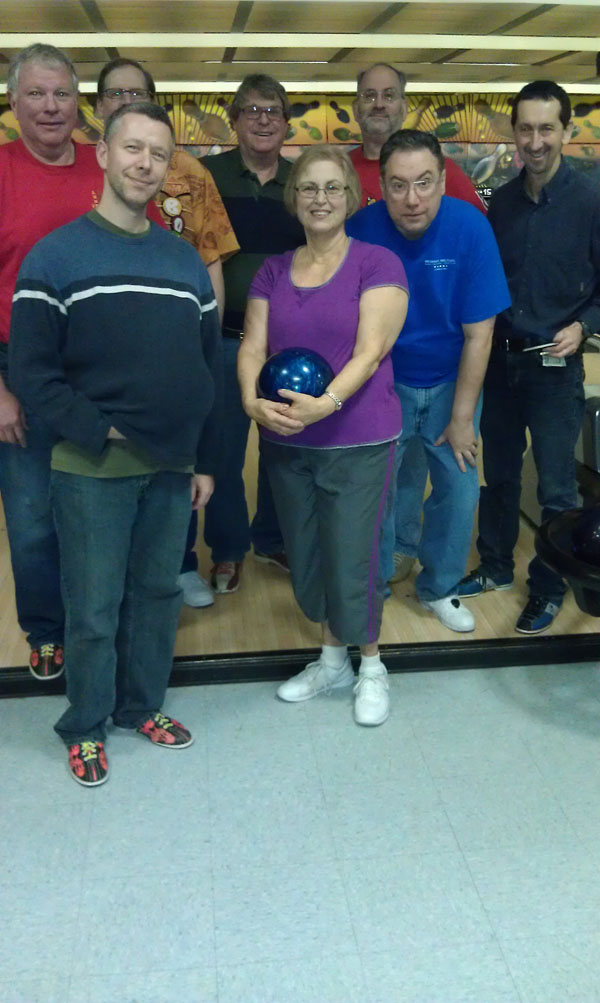 The quarterly synagogue bowling championship took place at Ten Pin Lanes on Sunday, January 22. Both the large golden bagel and booby prize (for lowest score) baby bagel were up for grabs.
Adath Jeshurun, captained by Jeff Slyn, brought their most number of bowlers since competing. They had won the "trophy" at least twice before but always open up the tournament to the entire congregation since it's such a fun time. Despite another tough competition, AJ proudly brought home the Golden Bagel for the next three months.
Bowl-A-Palouza is one of those few times a year all congregations are represented in the same place at the same time for a fun event. Another is the Mickey Miller Synagogue Softball league, which takes place every May-August.
The "kinderbowl" once again took place at the same time.
Thanks to the Keneseth Israel Men's Club for continuing to sponsor the event each quarter.
If you have an interest in playing softball this coming spring, please contact Jeff Slyn at 426-5469 and he'll find a team for you to play on.