Have you ever heard of Sal Piacente?
If you're into casino gaming and have read any stories about how casinos catch cheaters, then you may have come across Piacente, who is also known as "The Hit Man."
In a special Men's Evening Out program on Wednesday, March 28, at 7 p.m., the 2012 Federation Campaign invites all men to Horseshoe Casino Indiana to hear Piacente explain how he helps casinos catch cheaters. For just $36 per person, the event, in the Bossier Room, will include food and two drink tickets. A vaad approved option will be available upon advance request. This is a non-solicitation event.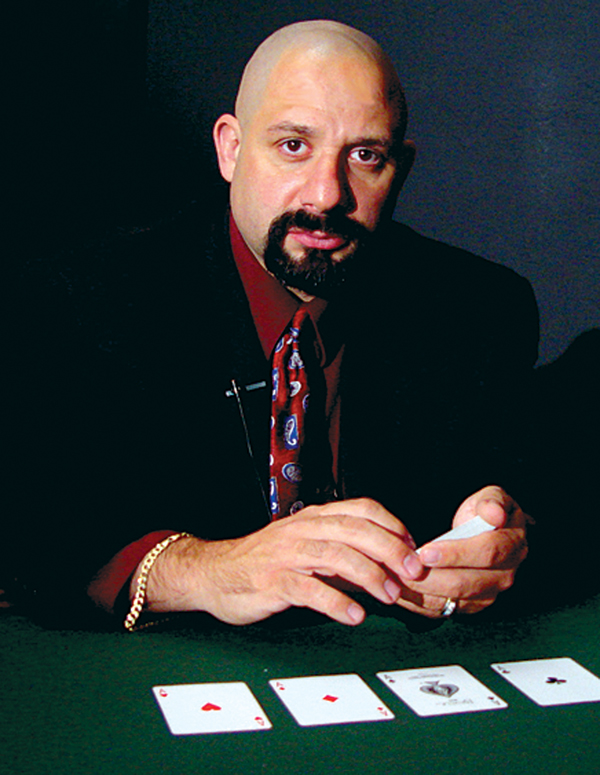 "We've got a dynamic speaker," said Co-Chair Hunt Schuster. "It should be a great evening for all the guys to get together at the casino for a little fun. We hope it will be the first annual men's event. So come on over and bring a friend."
"We planned this event because we've seen how successful the women have been in bringing large groups together across all age groups when they bring in exciting speakers," added Co-Chair Jeff Tuvlin. "We want to do the same kind of thing for the men. I'm excited about hearing Sal Piacente and spending time with friends – both old and new."
Piacente has been a world authority on Casino Game Protection since the late 1980's. He was born in Brooklyn, NY in 1964. His father sparked his interest early in life when he taught him "Three Card Monte" so that he would not be swindled by it on the streets.
He then began to practice various card-cheating techniques and to study every card, dice and gaming book he could get his hands on. His passion for knowledge of the different ways to cheat at all the casino games grew so tremendously that he made a career out of it, but not how you may think.
In 1986, Piacente began his career in the casino industry as a blackjack dealer at the Atlantis in Atlantic City. Two years later, at a local dealing school, he displayed his tremendous talent and knowledge of Game Protection to the owners of International Gaming Consultants in Cherry Hill, NJ. He was immediately brought on as a lead consultant, and thus began his journey of unwavering determination and unsurpassed skills in the field.
The casino industry has experienced such rapid growth the past few decades, that finding enough knowledgeable employees to protect the casinos' assets is nearly impossible. Less experienced employees are easy marks for casino cheats and advantage players who prey on their ignorance to make a living.
Piacente has been in the gaming industry for more than 16 years, working as a dealer and in management. Yet he has spent most of his career as a casino fraud investigator. In this capacity, he has not only taught others about cheating methods (how to detect and prevent them), but has also offered consultation on suspect play and game efficiency for many clients, providing essential education to casino personnel.
Piacente has worked for various casino-consulting companies, and has traveled extensively to train members of gaming regulatory bodies, including the FBI, Nevada Gaming, Royal Canadian Mounted Police, N.J.G.A., M.I.G.A., In-diana Gaming Commission, and a host of others. He has also trained surveillance teams at several casinos, including Caesars Palace, Desert Inn and the Hard Rock Hotel in Las Vegas; and Trump Castle, Atlantic City (just to name a few).
In his book, Street Monte, published in 1998, he reveals the methods that street hustlers use to cheat the naive out of their money in Three Card Monte and the shell game.
Piacente's wealth of knowledge and skills, combined with his sense of humor, also caught media attention. He has been seen on Good Morning America, "On the Inside: Casino Tech" on the Discovery Channel, and is a principle character in "High Stakes: Bet Your Life on Vegas," which was shown on The Learning Channel in January 2001.
To reserve your place, rsvp online or contact Mary Jean Timmel, mtimmel@jewishlouisville.org or 238-2739 by Monday, March 26.