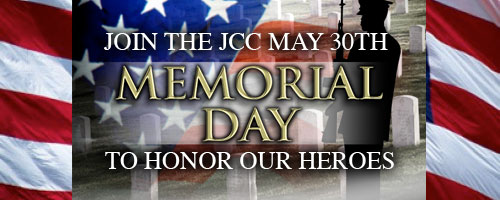 Inspired by the hard work and dedication of all heroes in Louisville, the Jewish Community Center is celebrating the summer months and the opening of the outdoor pools with a Heroes Day event on Memorial Day. All active-duty military, police, fire and EMS members are invited to an open house on Monday, May 30, from 10 a.m.-9 p.m. on the JCC Campus.
"We wanted to take some time out of our day and simply say thank you to the people who protect us as Americans every day," says Membership Director, Karyn Harkins. "What better way to celebrate and honor them than by opening the pool and having a good time."
Heroes can enjoy the JCC's 3 outdoor pools, workout facility with more than 150 pieces of workout equipment, 10 group fitness classes on Monday, playground and family park all for free. They can also get a tour of the facility, which includes an Early Childhood Education Department, drop-off babysitting, summer camp, theater and art gallery.
As always, Heroes are eligible for a 50 percent discount on a JCC Membership with proof of employment. All members are eligible for a discount on most programs and classes at the JCC.