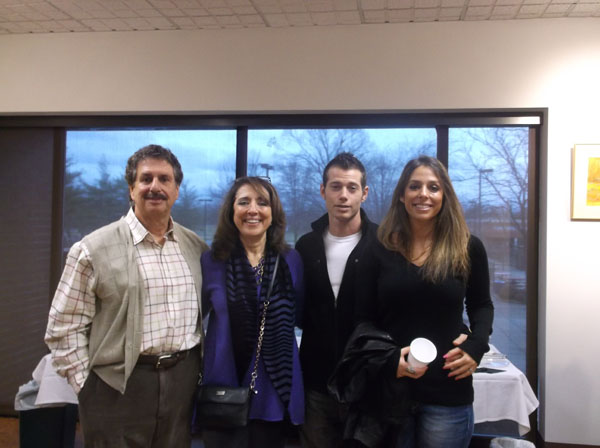 On Sunday, December 9, the annual Mazin juried art exhibit opened in the Patio Gallery. Many of the exhibiting artists were present for the opening reception and the announcement of the winners.
This year event was particularly poignant as Bernice Mazin, who established the program, died less than a month before at the age of 94.
Judy Hummel, Mazin's daughter, said, "For 94 years the artistic vision of Bernice Mazin has been captured in her own works but also in creating a vehicle by which both developing and accomplished artists may exhibit their artistic expression.
"Bernice Mazin funded a program 15 years ago at the JCC in memory of her devoted husband, Benjamin Mazin, by which regional artists enter their art for acceptance into this show to be judged by an experienced peer. She felt that a ribbon in any respectable show enhanced the artistic credibility of the artist… Her establishment of this annual show and exhibit was simply her way of giving back to the art community."
This year, first place went to Suzi Zimmerer, second place to Deborah Thomas and third place to Teri Dryden. Honorable mentions were awarded to Marti Plager, Leigh Payne, Claudia Hammer and Robert Purol. Wendy Smith juried the exhibit.