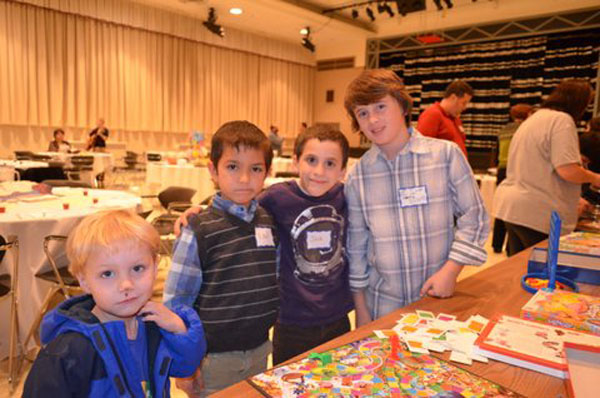 Shabbat is a time for families to come together, light candles, share a meal and sing songs.
On Friday, November 16, Shabbat was a time for many families to come to the JCC and enjoy those activities and more together. In fact, around 100 people, including many children, attended this YAD-sponsored program.
Event Co-Chairs Lisa Kaplin and Tracy Geller led all the families in the blessings over the Shabbat candles, grape juice and challah, and everyone enjoyed a traditional chicken dinner.
Ellen Shaikun played guitar and led the group in singing Shabbat songs, and board games and Shabbat-friendly crafts were available for the children. JCC Children's Department staffers Julie Hollander and Mike Steklof sent families on a Jewish-themed scavenger hunt around the JCC building, and there were prizes for the winning teams.
There was dessert for all and the evening concluded with Birkat Hamazon, led by Laurence Nibur and Mark Geller.