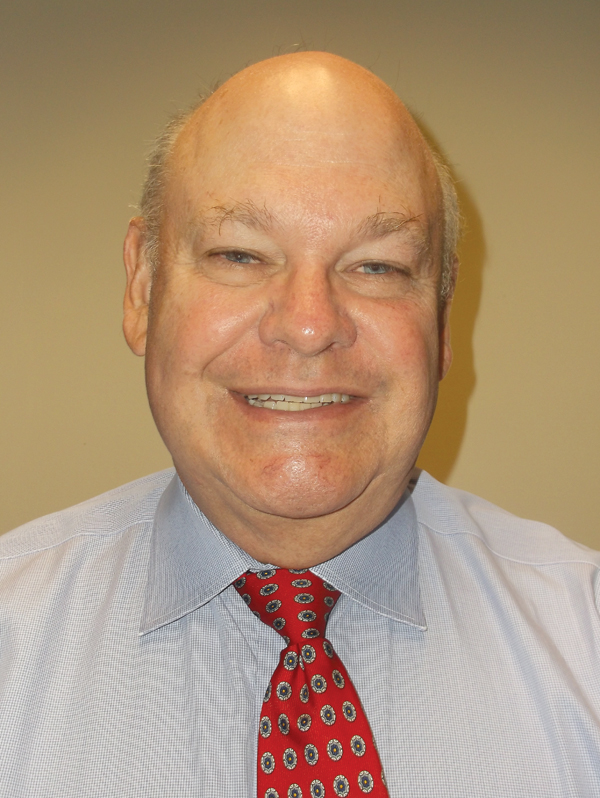 [by Shiela Steinman Wallace]
The Jewish Community of Louisville has announced that Edward L. Hickerson has joined the staff as vice president and chief financial officer.
"We are delighted to bring Ed into our organization," said JCL President and CEO Stu Silberman. "He brings extensive experience and a record of exemplary work and attention to detail as well as a strong desire to work in the nonprofit world. He will be a great asset to our agency."
At the JCL, he will oversee the finance department, managing all aspects of the agency's finances, accounting, budgeting, audits, information technology and human resources. He will ensure continued transparency for the community and maintain the high standards necessary to enable the JCL to retain its Four-Star rating from Charity Navigator.
Hickerson's experience includes 20 years with Brown-Forman Corp., a Fortune 500 company located here in Louis-ville, where he rose through the ranks to the position of vice president and director of finance and administration. He was responsible for all financial and cost accounting, budgeting and forecasting efforts for 10 domestic and international plants and related corporate headquarters staff.
In addition, Hickerson has worked for Payment Alliance International, Inc.; North Atlantic Trading Co.; and Coopers and Lybrand.
A certified public accountant, Hickerson earned his B.A. in accounting and his MBA from Bellarmine University. He is a member of the American Institute of Certified Public Accountants and the Kentucky Society of Certified Public Accountants. He has been the lead instructor for a national CPA review course and an adjunct professor at Sullivan University.
At this stage in his career, Hickerson explained, "As I was looking at potential positions, I certainly considered going to work for a good nonprofit organization that shares the same values that I do and the opportunity to do some good for the community.
"The things that are important to me are integrity, trust and teamwork," he continued. "I want to help further the mission of the JCL, to enhance the transparency of its finances and to be a good steward of the responsibilities that have been entrusted to me."
Hickerson began work in September. "The people at the JCL have been very welcoming, warm and friendly," he observed. "The breadth of the programs offered to all ages – from very small children to senior citizens – and the number of opportunities the JCL offers to the community are really impressive. It's much more than I knew about."
Hickerson and his wife, Kathy, have two children. Their daughter and her husband, Laura and Keith Pulliam, are attorneys and have two children, Owen, 8, and Grant, 7. Their son, John, is a senior at Miami of Ohio University.
In his spare time, Hickerson does volunteer work at his church, Christ Church United Methodist. He describes himself as an avid golfer and also enjoys spending time with his family doing things like watching his grandsons play sports.