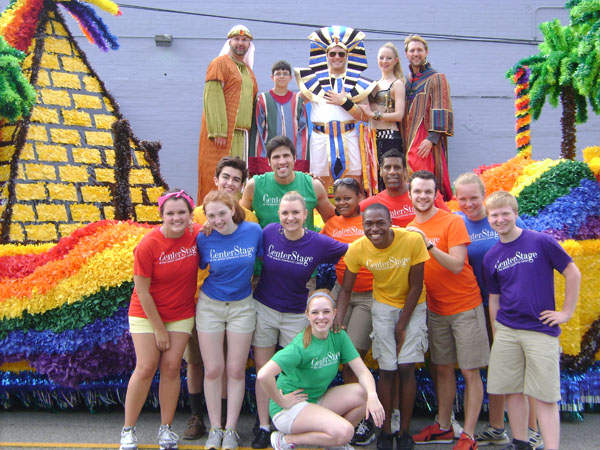 CenterStage's annual float in the Pegasus Parade was a huge success again this year. CenterStage was awarded the KDF President's Award, the award for third place. This is at least the third year in a row CenterStage received an award.
This year's theme was "Rainbow of Fun" with actors on the float appearing as cast members in the upcoming performance of Joseph and the Amazing Technicolor Dreamcoat. More actors were dancing on foot around the float.
During the Pegasus Parade Preview Party on Tuesday, May 3, cast members from CenterStage ActingOut's Alexander and the Terrible, Horrible, No Good, Very Bad Day performed several times to the delight of the school children there to check out the floats.
Special thanks goes out to everyone who helped with the design and construction of the beautiful float.
Without an amazing cast of volunteers, CenterStage would not be able to perform the quailty of productions it is known for throughout the region.