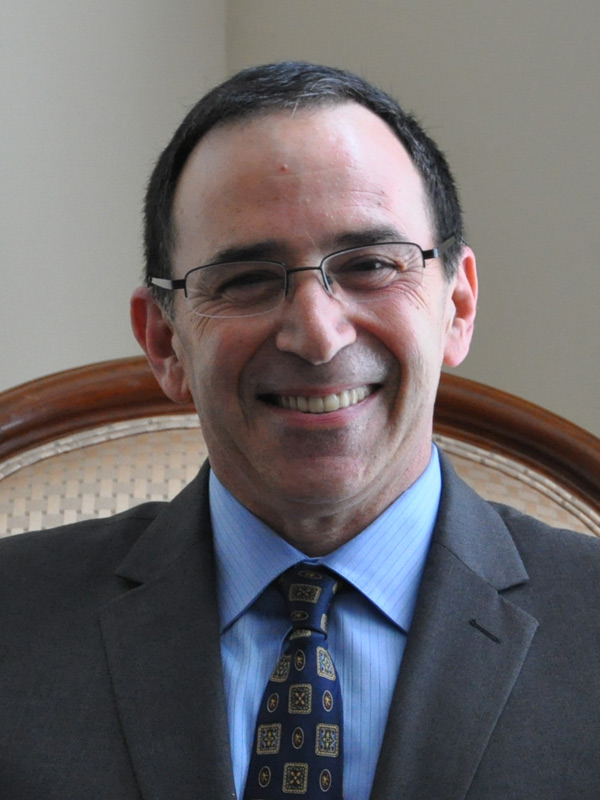 [by Shiela Steinman Wallace]
"The Jewish Community of Louisville is pleased to announce that, after an extensive nationwide search, Stewart L. Bromberg has been hired as vice president and chief development officer," said JCL President and Chief Executive Officer Stu Silberman.
"Stew has extensive experience and an impressive record of successes in financial resource development and Jewish communal work," Silberman continued, "and he is highly respected in the communities where he previously has been employed.
"We took our time in our search for a CDO to ensure we found the right person for this critical position," he added, "and in Stew, we believe we have. Please join us in welcoming him to Louisville when he begins work on April 16."
Bromberg is coming to Louisville from Rockville, MD, but until five years ago, Massachusetts was his home. Most of his professional experience is in marketing and fund-raising for Jewish institutions. He began his career in the Jewish world at the Leventhal-Sidman Jewish Community Center in Newton, MA, as marketing/membership director and then as strategic marketing director. He later became foundation director for the JRC Charitable Foundation for the Jewish Rehabilitation Center for the Aged of North Shore and then vice president of development for Jewish Family & Life!
Many young people from Louisville participated in Panim-el-Panim, a program for Jewish teens that brings them to Washington, DC, to learn about how the government functions and provides hands-on tikkun olam experiences. Bromberg served PANIM as vice president for institutional advancement, and then went on to Gesher Jewish Day School in Fairfax, VA, as director of development.
His most recent post was with the Lowell School in Washington, DC, where he was hired as capital campaign director to raise money for a specific project. When he successfully completed his assignment, he found himself back in the job market.
When Bromberg came to Louisville, he found a position and a community that he believes will be a good fit. During the week he was here for interviews, he found both positives and challenges as he met with many community members and staffers. "Louisville feels like a committed Jewish community that is still in the process of going through a transition," he said. "This process started a few years ago, but the community has made the commitment to make this transition successful."
"I hope to help the Jewish Community of Louisville make a positive impact on the future of Judaism," he said, "not only in Louisville, but in the North American Jewish community and globally."
"I'm looking forward to becoming a member of the Jewish community in Louisville," he added, "and I'm looking to make the community my home."
Bromberg earned his B.A. in management of technology from Central New England Colleges and has completed coursework in management and marketing at the University of Massachusetts.
He has two children, who live in the Boston area, Jill, 32, and Alex, 27. He'll be coming to Louisville with his partner, John Winslow, who is currently a special needs behavioral disorder specialist in the Montgomery County Public Schools in Maryland.
When he's not working, Bromberg enjoys designing cars, a hobby he has pursued since the sixth grade. He also enjoys reading, antiquing, hiking and a variety of water sports.
Instrumental in the search was pro-bono assistance the JCL received from The Oliver Group, a local organization that uses analytical assessments and insights to optimize performance of individuals and organizations. Tom Cox, the vice president of sales and marketing, used a tool called the Predictive Index to help the JCL senior staff team evaluate each candidate and prepare for interviews. "Tom's ability to hone in on specific characteristics of each candidate, before we even met them, was uncanny" Silberman said, "and having that insight helped us formulate questions to address those specific areas."