CenterStage is rooted in 95 years of theatrical tradition at the Jewish Community Center and our sell-out audiences tell us that we're honoring that tradition and opening our doors to a new generation of theatre-goers.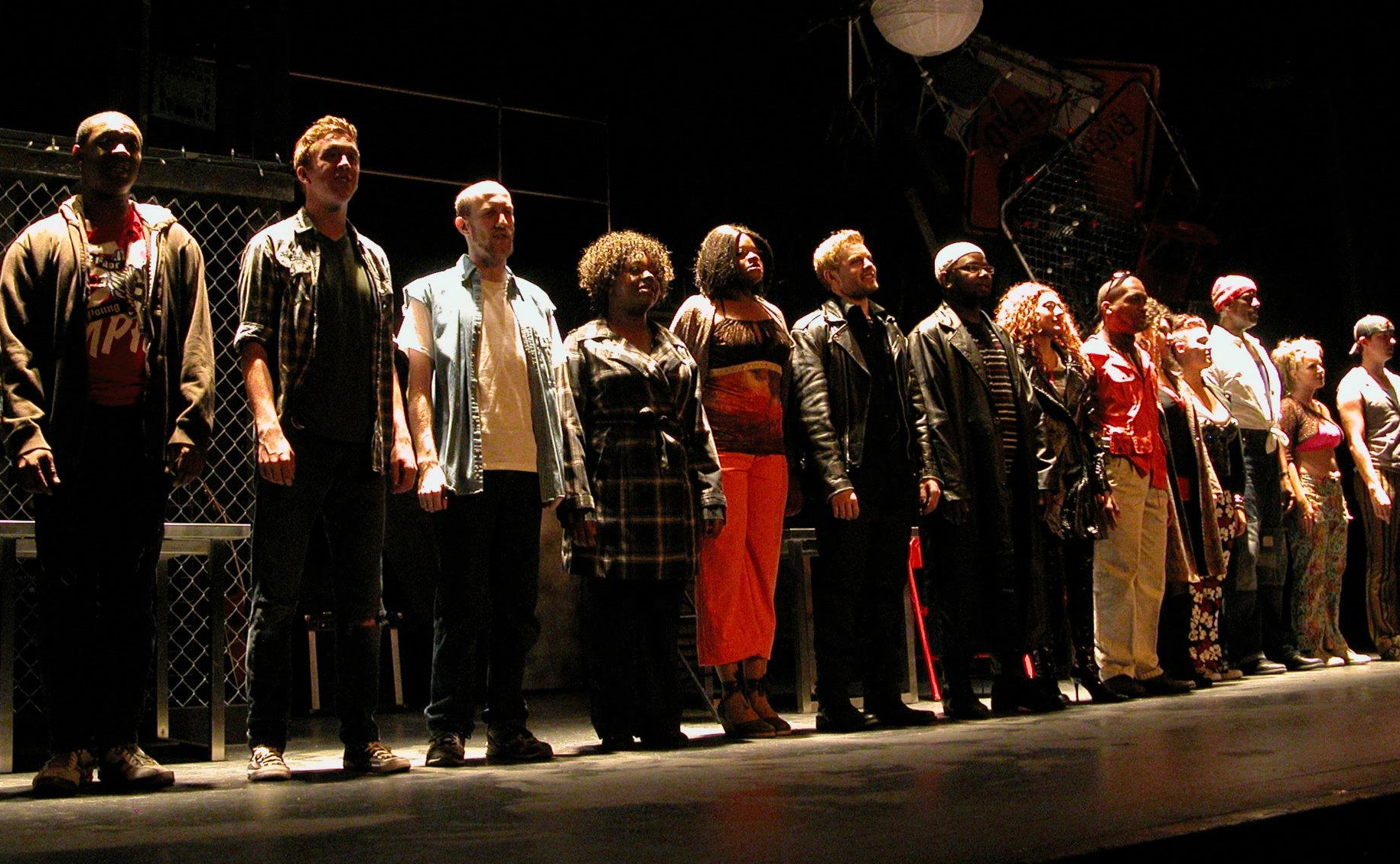 CenterStage produces 6-7 Broadway-style musicals each season and provides theatre education opportunities through CenterStage Academy and CenterStage Acting Out.  For more information about our upcoming season, click here.
GENERAL INFORMATION
Tickets for Main Stage productions: $18 in advance; $20 at the door.  For more info on tickets, RUSH tickets, and season tickets, please click here.
Box Office: (502) 238-2709
Box Office Hours:  The box office is open Monday- Thursday 9am- 8:30pm, Friday 9am-5pm, and Sunday 12pm-5pm.  The Box Office is closed on Saturdays. 
The Box Office and Will Call open one hour prior to show time.
All performances are held in the Rebecca Barnet Linker Auditorium at the Jewish Community Center located at 3600 Dutchmans Lane in Louisville, KY.
The theatre opens for seating 30 minutes prior to show time.
Sponsors and Season Ticket Holders receive priority seating up to 15 minutes prior to curtain.
All seats are general admission and seated on a first come, first served basis.
Handicap accessible seating is available.  Please arrive 40 minutes prior to curtain.
Tickets are non-refundable but may be exchanged by mail or at the front desk PRIOR to the show date AND if tickets for the requested performance are still available.  Tickets can only be exchanged for other performances of the ticketed show.
For information on performances and tickets, call (502) 238-2709.
CENTERSTAGE ARTISTIC DIRECTOR, JOHN R. LEFFERT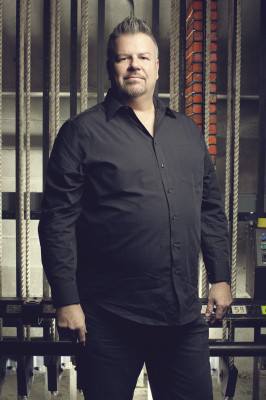 John R. Leffert has been with CenterStage for 14 years.  He has worked professionally as a director, designer and actor in the Louisville area for the past 20 years. He has directed and/or designed locally for UofL's Opera Theatre, Belknap Theatre, Mummers and Minstrels, Not Ready for Shakespeare Players, Story Station Children's Theatre and Derby Dinner Playhouse.  John has also served as a staff director for the Heritage Repertory Theatre in Virginia where he also has performed.  He has appeared onstage locally at Derby Dinner Playhouse, Actors Theatre, Story Station Children's Theatre, CenterStage and Music Theatre of Louisville. John holds an MFA in Costume and Scenic Design from UofL and a BFA in Vocal and Instrumental Music Education from WKU.  Prior to a professional career in theatre, John taught public school for nine years.
CENTERSTAGE BOARD OF DIRECTORS
Sara Abner – Angie Aronoff – Dona Boone – Elizabeth Bowling – Jan Bowling
Kristy Calman – Ellie Catlett – Linda Davis – Kelly Dodd – Dr. Eugene Dorf
Virginia Evans – Emily Fields – Glenna Godsey – Sarah Harlan – Jill Higginbotham
Laura Hoke – Cindy Hytken – Anthony Johnson – Barbara Myerson Katz
Dr. LisaKlein – Mandy Kramer – Casey Leek – Jeremy Moon – Lauren Morelli Hammond
Candy Pierce – Sam Pilotte – Jordan Price – Christy Shircliff – Larry Singer – Sandy Stoler – Jason Tumulty
CENTERSTAGE DEVELOPMENT & OUTREACH MANAGER: Lenae Price: 502-238-2763  lprice@jewishlouisville.org
CenterStage
Acting Out:
CenterStage Acting Out brings education musical theatre productions to classroom throughout our region.  The 2013/14 season includes And Then They Came for Me… Remembering the World of Anne Frank and The Tale of Peter Rabbit (and Benjamin Bunny). To schedule a performance, please contact Lenae Price atlprice@jewishlouisville.org or 502-238-2763.
CenterStage Academy:

CenterStage Academy is a youth theatre arts program specializing in quality training for the child performer – singing, acting, dancing.  2013/14 will feature an all new program.  Stay tuned for details or call John at 502-238-2753!
Light Up CenterStage:

Don't miss the 9th Annual Light Up CenterStage musical gala on December 7, 2013. For more info or call Lenae at 502-238-2763.