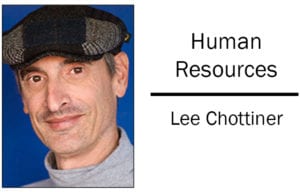 This is the story of two proposed states of emergencies, neither or which was declared, though one still might be.
The one that might be declared is President Trump's threat to declare a state of emergency to do an end run around Congress and redirect federal funding to build a border wall between the United States and Mexico. Democrats have threatened to fight such a declaration in court, while legal experts are split on whether the president has the authority to do so.
History reminds us of another proposed state of emergency, and we do well as a nation to remember it, especially on the week of Martin Luther King Jr.'s birthday:
On June 16, 1963, Rabbi Abraham Joshua Heschel sent a telegram to President John F. Kennedy in response to an invitation to the White House. At the time, Kennedy was trying to avert King's planned March on Washington for Jobs and Freedom. Heschel was a friend of King's and an ally in his fight for civil rights. He joined him on the march from Selma to Montgomery in Alabama.
Telegrams, for those of you too young to remember them, were not letters. Transmited by wire, the text was often abrupt and missing subjects, verbs and even punctuation. There were no jet printers back then, so the telegrams were typed – all caps – leading to strange spacing and misspellings. Errant words were x'd out and inserted words were typed in the margins.
Still, this telegram lives in history as a moral call to action directed at our highest leader:
Here it is:
I LOOK FORWARD TO PRIVLEGE OF BEING PRESENT AT MEETING TOMORROW FOUR PM LIKELIHOOD EXISTS THAT NEGRO PROBLEM WILL BE LIKE THE WEATHER . EVERYBODY TALKS ABOUT IT BUT NO BODY DOES ANYTHING ABOUT IT. PLEASE DEMAND OF RELIGIOUS LEADERS PERSONAL INVOLVEMENT NOT JUST SOLEMN
DECLARATION. WE FORFEIT RIGHT TO WORSHIP GOD AS LONG AS WE [CONTINUE TO] HUMILIATE NEGROS. CHURCH SYNAGOGUE HAVE FAILED. [THEY] MUST R EPENT . ASK OF RELIGIOUS LEADFERS TO CALL FOR NATIONAL REPENTANCE AND PERSONAL SACRIFICE. LET RELIGIOUS LEADERS DONATE [ONE] MONTH S SALARY TOWARD FUND FOR NEGRO HOUSING AND EDUCATION. I PROPOSE THAT YOU MR PRESIDENT DECLARE STATE OF MORAL EMERGENCY . A MARSHALL PLAN FOR AID TO NEGROS IS BECOMING A NECESSITY . THE HOUR CALLS FOR MORAL XXXXXXX GRANDEUR AND SPIRITUAL XXXX AUDACITY
The March on Washington did take place that August, with some 200,000 people filling the Mall. However, Kennedy never declared a "state of moral emergency" as Heschel urged.
There is a clear dichotomy between Heschel's call for a state of moral emergency and Trump's threat to declare an emergency to build a border wall. To borrow a line from King's son, Rev. Martin Luther King III, Heschel – like King – was about "building bridges, not building walls."
And unlike 1963, when many black Americans feared for their lives if they sat at the wrong lunch counter, drank from the wrong fountain, used the wrong bathroom, or even worshipped in the wrong church, there is no emergency at the southern border – except for a humanitarian one of the administration's making.
Illegal border crossings have been declining for two decades, according to U.S. Customs and Border Protection; in 2017, cross-border apprehensions reached their lowest point since 1971. And most illegal drugs entering the country come through legal ports of entry, according to the Drug Enforcement Administration.
On the other hand, CBS's 60 Minutes reported last November that more 2,600 children were separated from their parents this past year after trying to cross the border, in a practice that began earlier than acknowledged. CBS also reported that data meant to link the children to their parents had been somehow erased in a computer glitch.
A refugee from Poland who lost his mother and sisters in the Holocaust, Heschel understood the drive of people in danger to risk all to find better lives for themselves and their children. He acted upon that understanding.
Given today's circumstances, would Heschel have sent such a telegram to Trump?
(Lee Chottiner is editor of the Jewish Louisville Community.)