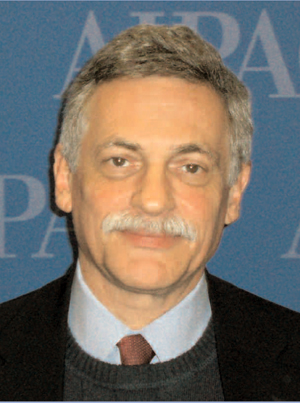 The American Israel Public Affairs Committee is bringing Ambassador Brad Gordon, AIPAC's director of policy and government affairs to Louisville for a community briefing on "Iran and the Threats Facing Israel's Security" on Tuesday, September 14, at the 21c Museum Hotel, 700 W. Main St. There will be a dessert reception at 7 p.m. and the program at 7:30.
Amb. Gordon joined AIPAC in 1995 as legislative director and assumed his current position in 2005. He also served as staff director of the Internal Operations Subcommittee of the House Foreign Affairs Committee. Chaired by Rep. Howard Berman (D-CA), the committee oversaw the operations of the Department of State, the Agency for International Development, the Arms Contrl and Disarmament Agency and the U.S. Information Agency.
From 1990-1993, Gordon was assistant director of the U.S. Arms Control and Disarmament Agency for Nonproliferation Policy. He also served as U.S. Ambassador to the Fourth Review Conference of the Treaty on Non-Proliferation of Nuclear Weapons in Geneva in 1990.
Prior to that, Gordon was legislative advisor for foreign policy to Sen. Rudy Boschwitz (R-MN), a staff member for the Senate Foreign Relations Committee responsible for the middle East and South Asia, and a political analyst for the Central Intelligence Agency's office of Near Eastern and South Asian Analysis.
This program is open to the community, and no minimum gift is required to attend. RSVP by September 10 by contacting Seth Baron at AIPAC, (770) 451-7610 or sbaron@aipac.org.