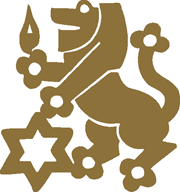 The 2010 Lion of Judah Luncheon will be Sunday, January 31, at noon at the home of Lion of Judah Co-Chair Judy Shapira. Members of the Jewish Community of Louisville's Lion of Judah Division, their mothers, mothers-in-law, adult daughters and daughters-in-law are invited to enjoy vegetarian or salmon lunch catered by Chef Greg Guiot and to be inspired by guest speaker Susan Jackson.
Jackson is the executive director of the newly founded Center for Jewish Knowledge and Heritage in Toronto, Ontario, Canada. The Center houses the Holocaust Centre of Toronto, the Jewish Public Library, the Ontario Jewish Archives, the Jewish Military Archives, the Committee for Yiddish, Jewish Information Services of Toronto, the Media Centre, the Pedagogic Center, and many other educational and outreach programs.
"Susan Jackson comes to us highly recommended by other Jewish communities around the country," said Lion of Judah Co-Chair Madeline Abramson. "She is seen as a leader and role model in her community and her message will be of interest to all of the Lions.
"I encourage all Lions to attend this event," she continued, "to receive an update on activities in our community as well as Susan's view of the Jewish community nationally and internationally."
There is a $36 non-tax deductible fee for the luncheon. Those in attendance are also asked to bring a donation of canned goods for the Jewish Family and Career Services Food Pantry. Reservations are needed by Monday, January 25.
A minimum commitment of $5,000 to the 2010 JCL Annual Campaign is required to attend this event. Valet parking will be provided.
The Lion of Judah co-chairs are Madeline Abramson and Judy Shapira, and the 2010 Annual Campaign co-chairs are Todd Blue and Lior Yaron.
For more information or to reserve your place, contact JCL Campaign Associate Tzivia Levin, 618-5308 or tzivial@jcfl.com, or visit www.jewishlouisville.org.