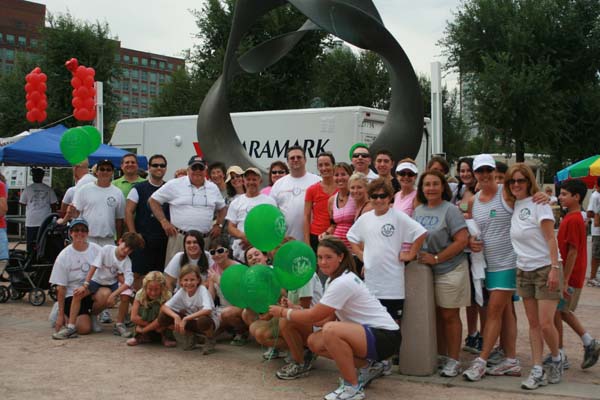 The Jewish community was out in force with over 60 walkers in this year's Community Hunger Walk, which took place September 19 downtown.  Contingents from all the synagogues, BBYO and Chad Kamen's "Team Food Chain" participated, with the money raised benefiting Dare to Care, one of the largest food banks in the area.
As his bar mitzvah project, Chad spent the last year raising over $10,000 to become a major sponsor of this year's Hunger Walk.
An estimated 2,500 people participated in the event, which organizers report has raised $140,000 and still counting. This represents a 40 percent increase in revenue over last year and is the largest total raised in the Hunger Walk's 32-year history.
In Kentuckiana, one in six people struggle with hunger, including one in five children.
For every adult registrant at the Hunger Walk, 100 meals are provided.
In addition, a portion of the proceeds from this year's Hunger Walk benefits The World Food Program, which provides hunger relief in 73 countries.  For more information, go to www.daretocare.org and www.wfp.org.
{gallery}Community/2010/100810/HungerWalk{/gallery}