Camp Directors
Betsy Schwartz, Senior Director of Youth Services and Camp, recently moved to Louisville from Sarasota, FL where she worked with families and youth at Jewish Family and Children's Service for the past 7 years; prior to that she directed the Flanzer JCC's summer day and residential camp's.  Betsy received her Master's in Social Work from Boston University and her Bachelor's from the University of Vermont.  She has been involved in Jewish day and residential camps since she was 6 years old (that's a long time, folks!)  Betsy has 2 sons, Drew, 20 and Troy, 18.
502-238-2708 | bschwartz@jewishlouisville.org
---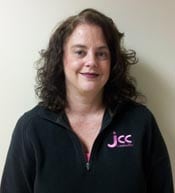 Angie Hiland, Early Childhood Assistant Camp Director, is a passionate Early Childhood Educator with a background in Special Needs Education. Angie has received training from Beacon Behavioral Institute, TRIAD a Vanderbilt University Program for Autism, and is certified in Therapeutic Crisis Intervention. Angie grew up in Nashville, Tennessee and moved to Louisville in 2012. She is a mom to 7 children ages 12-20.
502-238-2716 | ahiland@jewishlouisville.org
---
Melissa Youngblood, Early Childhood Director, is from Chicago, Illinois. She graduated from Vanderbilt University in Nashville, TN with a degree in elementary and special education. She joined the JCL in August after working for the Gordon Jewish Community Center in Nashville for three years running their early childhood department.   Prior to that, she taught kindergarten for six years for the Jewish Day School also in Nashville. She has a three year old son, Iain and is expecting twins in July. Along with her husband John, they are excited to now call Bardstown, KY home.
502-238-2748 | myoungblood@jewishlouisville.org
---
Mike Steklof, Camp Keff Assistant Camp Director, is excited for his second summer at Louisville JCC Summer Camp. Previously, Mike spent three summers on staff at Camp Livingston in Bennighton, Indiana and before that spent five summers on staff at the URJ Camp George in Parry Sound, Ontario, Canada. During the year, Mike directs Louisville BBYO. Mike received his Bachelor's and Master's Degrees from the University at Albany, SUNY and has been involved in Jewish Youth Group since the third grade. Mike believes in the transformative power of summer camp and is so excited about what this year's summer camp has to offer.
502-238-2774 | msteklof@jewishlouisville.org
---
Rachel Lipkin, Assistant Camp Director for Trek 46, Young Leaders, and all Specialty Camps is the new Middle School Director, Assistant Camp Director and Jewish Programmer. She is excited for her second summer at Louisville JCC Day Camp. Rachel previously spent five summers at Camp Wise in Chardon, Ohio as a lifeguard, arts and culture supervisor, and Programming Director.  Rachel, while at Camp Wise served as a Cornerstone Fellow as part of the Foundation for Jewish Camp's Cornerstone Fellowship Program.  During the year, Rachel is the Middle School Director and Jewish Programmer at the JCC.  Rachel received her Bachelor's Degree from the Ohio State University and has grown up at her hometown JCC in Youngstown, Ohio.  Rachel is mother to a six-month-old maltipoo puppy, named Kennedy.
502-238-2701 | rlipkin@jewishlouisville.org
---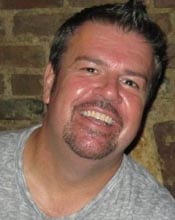 John R. Leffert, CenterStage Camp Director, has worked professionally as a director, designer and actor in the Louisville area for the past 20 years.  He has been supervising the CenterStage Theater Summer Camps since their inception and is in his 15th Season as Artistic Director of CenterStage.  John holds an MFA in Costume and Scenic Design from U of L and a BFA in vocal and instrumental music from WKU.
238-2753 | jleffert@jewishlouisville.org
---
Johnny Kimberlin, Aquatics Director, has worked for the JCC since 2006.  Last summer, Johnny was a camp swim instructor.  Johnny is certified in and has taught swim lessons for five years.  Johnny is a certified pool and spa operator, certified Jefferson County Board of Health Lifeguard, American Red Cross Certified in CPR/AED and Lifeguarding,  and Lenny Krayzelburg Swim Academy Instructor certifield.  He is from Chattanooga, Tennessee.  Johnny is excited for another great summer at Louisville JCC Day Camp.
502-238-2742 | jkimberlin@jewishlouisville.org
---
Camp Office
Mary Dooley, Camp and Family Administrative Assistant, has been the Camp & Program Administrative Assistant at the JCC for the past 11 years. During this time she has been able to watch and share in the growth of hundreds of campers and staff every year which has brought much joy to her life. She loves what she does and she is looking forward to another awesome summer.
502-238-2718 | mdooley@jewishlouisville.org